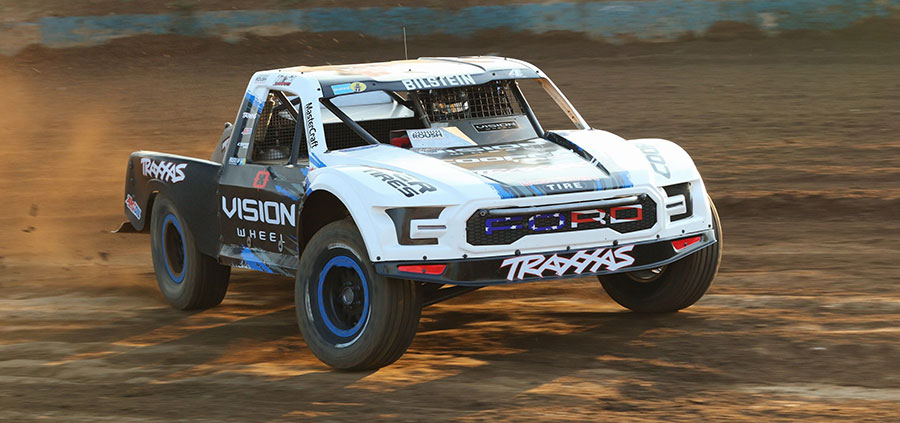 Discount Tire Sponsors Off-Road Racing
If you're looking for a pulse-pounding adrenaline rush, there's nothing quite like off-road racing. It's another one of our passions at Discount Tire, and we're excited to share it with you!
Discount Tire Off-Road Racing Drivers
Through our partnership with Vision wheels and Cooper tires, Discount Tire now proudly sponsors off-road drivers Rob MacCachren and Keegan Kincaid. Check out their bios below!
Rob MacCachren Bio
Boasting nearly 40 years of racing experience, Rob MacCachren has earned his place as a true rock star of off-road racing. According to Rob, his dad put him in a car when he was 16, and he hasn't looked back since. He won the Nevada State Motorcycle Championship in 1973, MacCachren hasn't slowed down one bit.
With a storied career, Rob has more than 300 off-road racing wins, including 9 SCORE Baja 1000 victories, 3 of which were consecutive wins, from 2014 to 2016. Whether it's desert or short course racing, MacCachren shows up with the intention to win and has come to be known as one of the best drivers in series like SCORE, BITD, SNORE, TORC, and LOORS.
Rob MacCachren relishes the challenges that he faces every day in competitive racing, and is always driven by the desire to work hard and to be the best. It's this drive that has made Rob a legend in off-road racing and a force to be reckoned with in the 2019 racing season!
Keegan Kincaid Bio
Born and raised in the heartland of off-road racing, Crandon, Wisconsin, Hometown Hero Keegan Kincaid spent much of his life at off-road tracks. He spent his childhood watching from the sidelines as his father, Jeff Kincaid, scored seven titles over 20 years.
Keegan took up racing himself in his early 20s, starting his rookie season in 2012, garnering 10 Top 5 finishes! Now 29 years old, Keegan has raced across the country in a variety of series, including TORC, Robby Gordon Stadium SUPER Trucks, X Games. Keegan is currently running the Lucas Oil Midwest Short Course Series. Some of his career accomplishments include the 2013 TORC Prolight Champion, 2014 X-Games Athlete, 2015 TORC Pro 2 Runner Up, 2016 Potawatomi Cup Pro 2 Champion, and 2016 Crandon AMSOIL Cup Pro 2 Champion.
When he isn't racing, Keegan spends his days building and fabricating off-road trucks under the direction of his father. While racing is his passion, some of Keegan's proudest accomplishments include being a father, husband, and an active member in his community.
Good Deals on Great Tires at Discount Tire
At Discount Tire, we pride ourselves on providing the lowest prices, guaranteed. That's why we offer great deals on exclusive tires. So, if you need new tires, check out our promotions for great deals on the best tires.