Bridgestone Potenza – buyer's guide
By: Discount Tire

Potenza is the Italian word for "power."
Now that we have that established, it's time more people gave a serious look at the Potenza family of Bridgestone high performance and ultra high performance summer, all season and competition tires.
Each model of Potenza tires have been around the block—figuratively and literally—and tested to the extremes of wet and dry performance on the road and track. All use a systematically-tested arrangement of tread blocks, ribs, angular sipes and lateral grooves to work together to resist hydroplaning while hooking the power of any drivetrain directly to the pavement.
But with so many in the Potenza family of Bridgestone tires, which is the best for you and your car? Let's compare the features and applications of each Potenza versus each model across its performance family.
Bridgestone Performance Tires
Bridgestone's newest class of extreme summer performance tires is generally found under the "RE" denotation of titles within the Potenza family.
Just take a look at the tread of the following tires. With few ribs and sipes across their collective tread imprint they're extremely close to being dedicated competition tires.
While you'll undoubtedly need to get heat into these Potenzas for them to work their best, the "RE" designation makes a serious case for the enthusiast on the hunt for class-leading performance tires from a tried and true nameplate.
Our "RE"-class Bridgestone Potenza tires include:
Potenza RE-11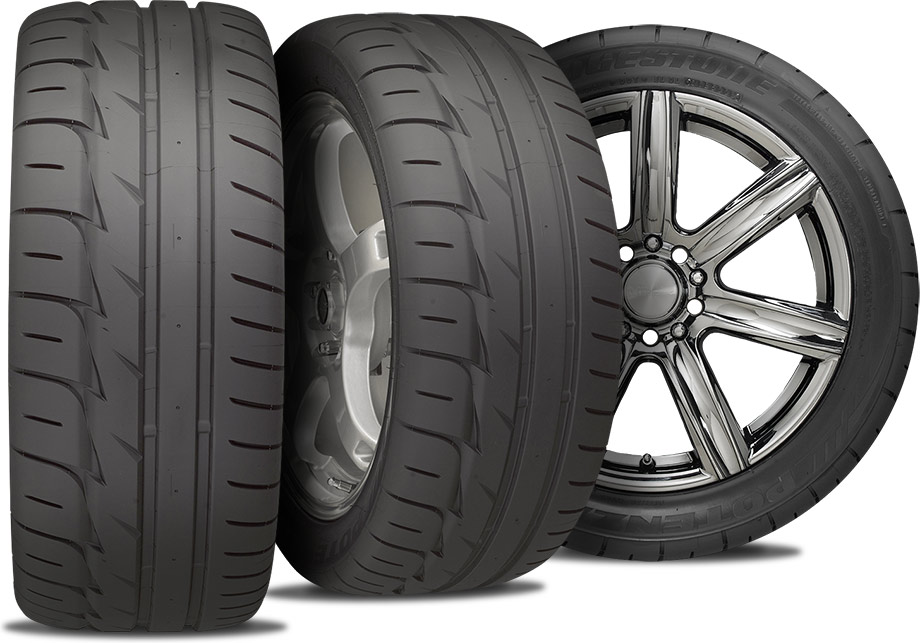 All you have to do is look at the RE-11 to get an understanding of what it's about. With aggressive deep-cut sipes and a sidewall block that provides bite from its outside shoulder and across its two ribs all the way to its array of precision-cut interior grooves, it's no wonder this extreme performance summer tire is talked about like it's a class-leader in the competition tire segment.
Potenza RE050A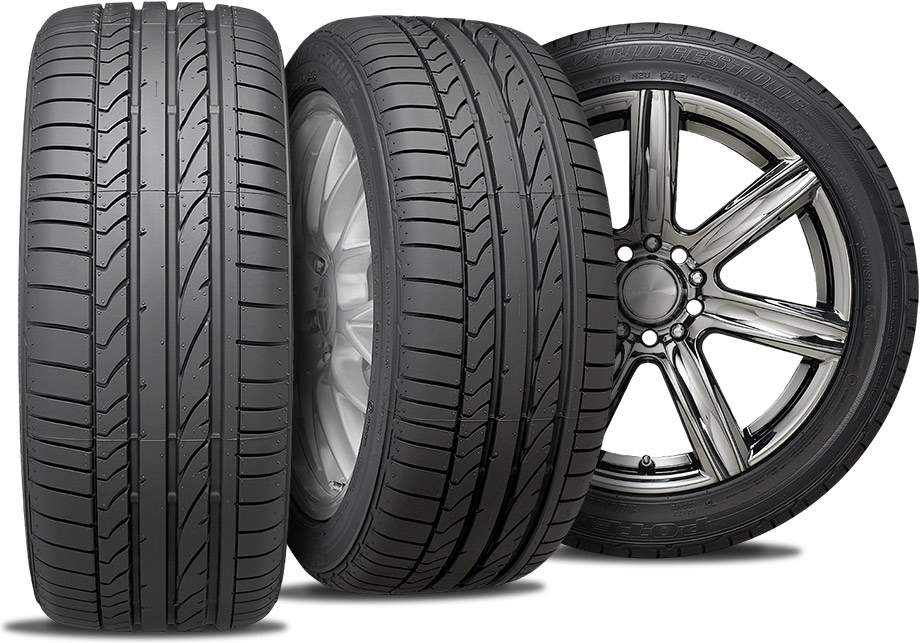 With its more intricate network of directional sipes across three ribs, the Potenza RE050A looks like it was born to perform in wet road conditions. But make no mistake; this is a dedicated max performance summer tire with the hard-charging chops to prove it. The Potenza RE50A keeps company with all-time high-performance dynasties as the OE tire for a number of Ferraris, AMG Mercedes and BMWs.
Potenza RE71R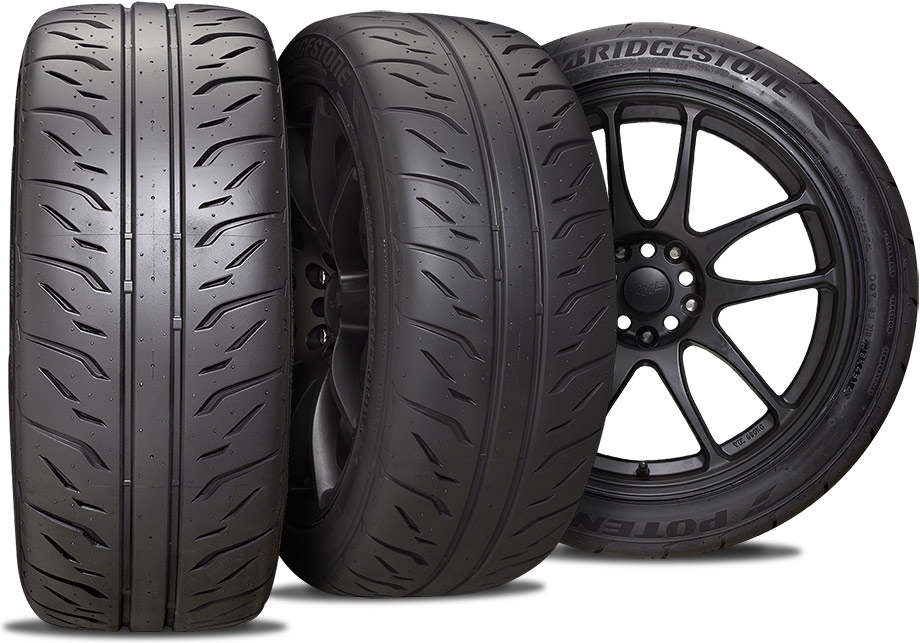 The first question you should ask yourself if you're looking at a set of Potenza RE71R's is: where's the nearest track? Possibly the most dedicated to performance handling of any Potenza, the RE71R can slice and dice up the competition in the high-octane driving situation of your choice while inducing unparalleled lateral, acceleration and braking-G performance.
Potenza RE980AS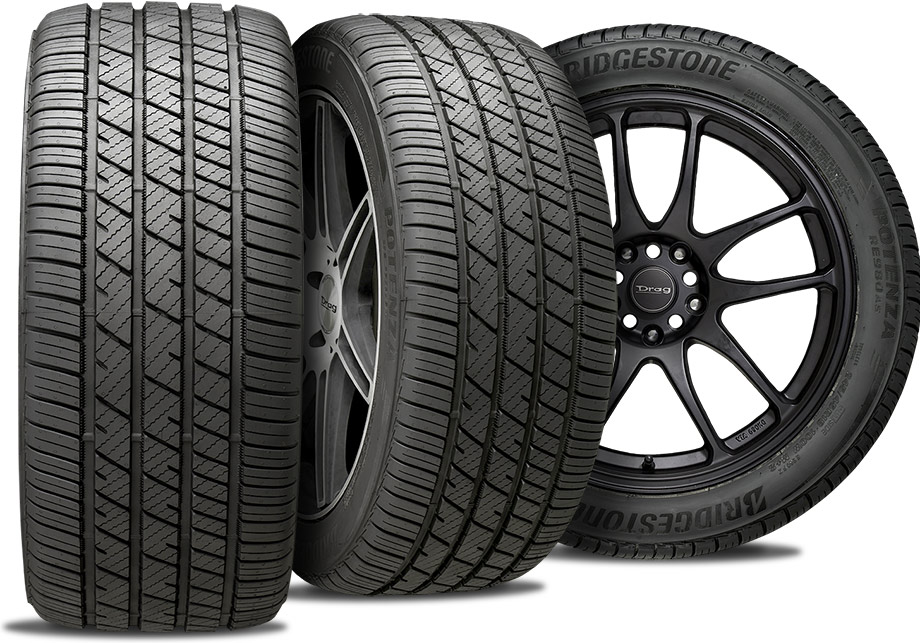 An outlier in the segment, the Potenza RE980 A/S high performance all-season has a W speed rating (168 mph) and asymmetrical network of directional sipes and tread blocks. What do all of these features amount to? A tire that can keep the power of your sports car down at all times while providing confident road-holding ability (if you absolutely want to avoid hydroplaning at all costs).
Bridgestone Potenza "Pole Position"
Better mannered than Bridgestone's extreme summer performance tires, Bridgestone assigns the "Pole Position" nameplate to the max performance tires in its Potenza performance tire family.
Consider these a rung below some of the more hardcore track-oriented competition tires, but also far more livable if you use your sports car for commuting or consistent city driving.
Potenza S001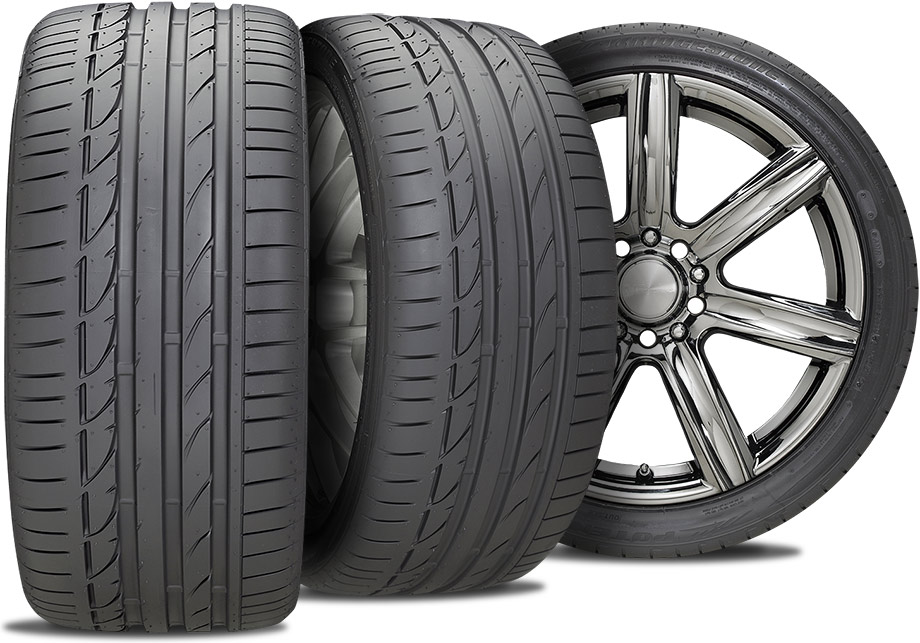 The Potenza S001: versatile traction and serious road-holding ability. This max performance summer tire uses active rubber inserts for extra stability and a circumferential tread rib with diagonally-etched sipes that whisk water out from under its contact patch for sure-footed performance in wet and dry conditions.
Potenza S-04 Pole position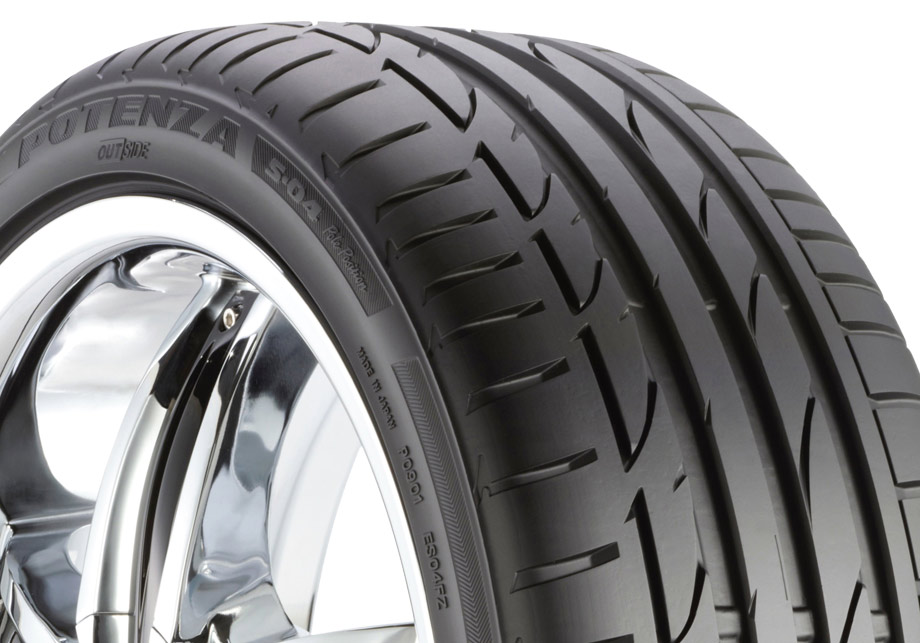 The heir apparent to the entire Potenza line, the S-04 Pole Position is perhaps the most attainable and high-performing max performance summer tire in the Potenza family.
It has the makings of a performance classic that's going to be around for a long time (in one variant or another) and it's easy to see why with the way it's talked about and reviewed as well as the other tires it's compared against.
Whether you're acquainted with Bridgestone's line of performance tires or are doing your research, the S-04 is here to make the experience of driving your performance coupe or sedan feel just like the test drive.
Empowering your vehicle with Potenza

All Bridgestone Potenza tires are designed and built for high-horsepower vehicles and the demands of thrilling performance handling.
Whether you find yourself in these driving situations on the track or in the moment, there's a Potenza that won't let you down and a Discount Tire location to get your car fitted.