33 Inch Tires
Planning out the next upgrade for your off-roader? A set of 33 inch tires could be the master key that unlocks the performance and looks that will make your rig stand out.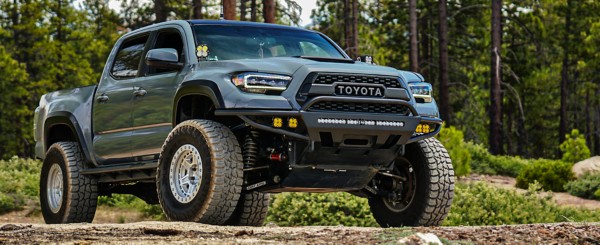 33" tires can give your 4x4 a more commanding look and increase its capability, no matter where the path ahead takes you. Whether you're up-sizing or re-upping, 33 inch tires can be the difference-maker when it comes to turning heads on the street and laying down powerful traction for mudding, rock-crawling and trail-running.

33 Inch Mud-Terrain Tires
If you're looking for extreme traction to help you take on the toughest trails, deepest mud pits and slickest rock climbs, then a set of 33'' mud tires may be just the upgrade your rig needs.
Built with aggressive, high-void tread patterns and knobby sidewall designs for traction in challenging soft terrains, you can count on 33 inch mud terrain tires for the grip you need to go further. These tires are built to be durabile, featuring fortified rubber compounds and puncture-resistant construction.
With name-brand legends in the off-road world such as BFGoodrich, Toyo, Cooper, Nitto, Goodyear and more, we're here to help you find the 33'' mud tires you need to improve your rig and finish off your build. 
33 Inch All-Terrain Tires
Our 33'' all-terrain tires are the perfect combination of off-road performance and on-road manners that will empower you to take control of your road, no matter where you're headed.
You can expect to find traction even under the harshest trail conditions on a set of 33 inch all terrain tires while still getting a comfortable ride on pavement (even if your vehicle is lifted, chopped, or loaded up with gear). They're the perfect mix of performance, looks, and usability.
Whether you plan on slapping those new 33'' tires on your original equipment wheels or you want to create your own 33 inch tire and rim package, selecting the right tire for your 4x4 light truck or SUV is easy. 
We have a wide selection of 33 inch tire fitments, including sizes for 15-inch, 16-inch, 17-inch, 18-inch and even 20-inch rims.
So what're you waiting for? There's a lot of trail out there, and a 33 inch tire to help you make it out and back.