BMW 3 Series Tire Selection Guide
By: Discount Tire - Via Treadwell®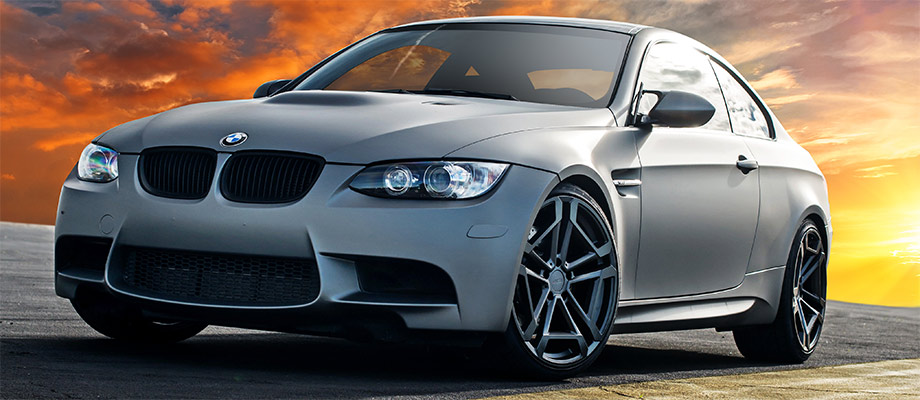 Trim levels: 330i, 330e, M340i, M3
Wheel Sizes: 17-inch, 18-inch, 19-inch, 20-inch
About:The BMW 3 Series: the driver's car. You've been conditioned to believe it for several decades now, but what are the driver's tires for the driver's platform? No matter which trim level or generation of 3 Series you drive, there's a tire out there that can give you plush ride comfort, world-beating performance, or a healthy dose of both.
So if the time has come for new rubber for your 3 Series, you might be asking yourself...
"What tires should I buy for my BMW 3 Series?"
Use: city and highway commuting, high-performance driving situations

Budget: $$-$$$

BMW TIRES – OUR PICKS
Recommendation #1 – Goodyear Eagle Sport A/S

For the discerning 3 Series owner who uses their BMW as a daily driver, grocery-getter, commuter, or otherwise like any other normal vehicle, the Goodyear Eagle Sport A/S is the tire that will make you forget about your 3 Series' tires to begin with (in the best way possible).
Reliable all-season traction. Smooth ride comfort. Performance on demand. It's everything BMW 3 Series owners buy their cars for to begin with—in tire form.
Recommendation #2 – Michelin Pilot Super Sport
There's a lot of love for the Michelin Pilot Super Sport on 3 Series-specific forums, and for good reason. It's the tire that's going to get you the most out of any sport, X-drive or M trim level of the 3 Series—including the M3 and its associated competition packages.
The thing is, there isn't a lot to say about the Pilot Super Sport that hasn't already been established. It's the ultimate performance bar-setter for the 3 Series platform. Planted acceleration, cornering, braking dynamics combined with the looks to maximize the staggered stance of your BMW.
Take it to the track and drive it back—the Super Sport and the M3 and M340i (as well as any prior-gen model of performance 3 Series) are a potent 1–2 punch.
Recommendation #3 – Pirelli Cinturato Strada Sport A/S

Maybe you're looking for a little more performance than ride comfort, but you still want to retain as much of the premium Bavarian ride quality of your 3 Series as possible. Whether your 3 Series is X-Drive equipped or not, you will of course require reliable traction in wet and cold driving conditions.
In this circumstance, the Pirelli Cinturato Strada Sport A/S could punch your ticket to a long-lasting and comfortable ride while Pirelli's century and a half of experience designing tires culminates perfectly in rounding out the experience of driving a 3 Series in any weather condition.
And when you want to switch your 3 Series' driving mode into sport, the Cinturato Strada Sport A/S will be ready to respond.
Want to see recommendations for you and your vehicle on the Discount Tire blog? Fill out this form!
About Treadwell®
Treadwell's® mission is to give you greater peace of mind, confidence, and a no-worry purchasing experience by providing the most authentic, unexpectedly simple tire comparison and selection process you've ever had. Give it a try here!