What tires should I buy for my Mini Cooper?
By: Discount Tire - Via Treadwell™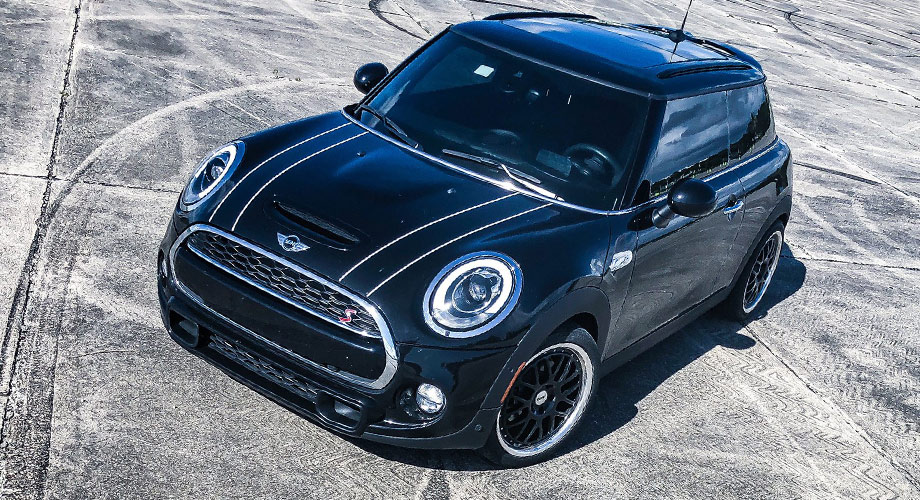 Trim levels: Hardtop, Cooper S, Convertible, Countryman, John Cooper Works
Wheel Sizes: 16-inch, 17-inch, 18-inch and 19-inch radius
About: MINIs are fun. We know it, and we know you know it. But they can be a pretty rough ride around town when the roads are a lot worse than on the freeway. Whether you use your MINI Cooper to commute or just to zip around town, you might be wondering how to improve the ride comfort of yours while retaining (if not improving) its sporty characteristics and fuel economy. So you might ask yourself…
"When it comes to MINI Cooper tires, what should I buy?"
Use: 50% city, 50% highway

Budget: $$

MINI COOPER TIRES – OUR PICKS
Recommendation #1 – Goodyear Eagle F1 Asymmetric A/S

For increased handling and performance out of your MINI, look no further than the Goodyear Eagle F1 Asymmetric All-Season. This tire comes backed by a 45,000-mile warranty and should be an upgrade no matter what trim level of Cooper you drive.
Its asymmetric tread pattern is engineered for precise driving on wet and dry roads, and is accompanied by Goodyear's own TreadLock technology. The F1 Asymmetric also contains microgrooves that command wet traction and provide forceful grip when cornering. With a set of these Goodyears on your MINI, in rain or shine you can drive to sure-footed fun on the way to your destination.
Recommendation #2 – Continental ExtremeContact DWS06

While the Continental ExtremeContact DWS06 is a performance tire mostly seen on sedans or crossovers, it's actually suited for all trim levels of the MINI Cooper if you're looking for sport performance and a healthy dose of style.
Its all-season tread pattern contains siping and water-ejecting traction grooves for reliability in rain and even light snow. Powered by Continental's own Dynamic Temperature Distribution technology, this tire delivers on its promise of long-lasting tread life and fuel efficiency while simultaneously reducing tire distortion and improving overall rolling resistance.
As an added bonus, the ExtremeContact DWS06 has Contintental's proprietary SportPlus technology for superb handling characteristics that bring out your MINI's go-kart-like handling characteristics whenever you switch to sport mode.
Recommendation #3 – Kumho Ecsta PA51

The Kumho Ecsta PA51 is a budget-friendly tire choice for MINI owners that are looking for a more basic commuter tire. Backed by a 45,000-mile treadwear warranty, the Ecsta PA51 delivers excellent handling and traction across multiple weather conditions at a mini price point.
The Ecsta PA51 is designed with circumferential and lateral grooves to help expel water and light snow to improve your control while its variable pitch tread design allows for a quieter and more comfortable ride—even at highway speeds. Its asymmetrical tread provides incredible traction in rain or snow.
These picks are suited for all trim levels of the MINI Cooper, but wheel and tire sizes can vary. Double check on our site or stop by one of our locations if you're on the hunt for the best tires for your MINI!
Want to see recommendations for you and your vehicle on the Discount Tire blog? Fill out this form!
About Treadwell™
Treadwell's™ mission is to give you greater peace of mind, confidence, and a no-worry purchasing experience by providing the most authentic, unexpectedly simple tire comparison and selection process you've ever had. Give it a try here!