Rally on the Rocks 2019
By: Discount Tire


We just wrapped up the 2019 Discount Tire Rally on the Rocks (aka ROTR), held May 14-18. For those unfamiliar with this event, the ROTR is an annual, guided UTV/side-by-side (SxS) trail ride that takes place in Moab, Utah.
What is a UTV/SxS?
UTV can stand for Utility Task Vehicle, Utility Terrain Vehicle, or simply Utility Vehicle (take your pick). It is also commonly known as a side-by-side, usually written SxS for short.
In essence, these vehicles are similar to passenger vehicles in terms of seating, steering, throttle, and braking, but they're smaller in size and equipped specifically for off-road travel with four-wheel drive and roll-over protection. The result is a class of vehicles uniquely capable of accessing remote areas with challenging terrain.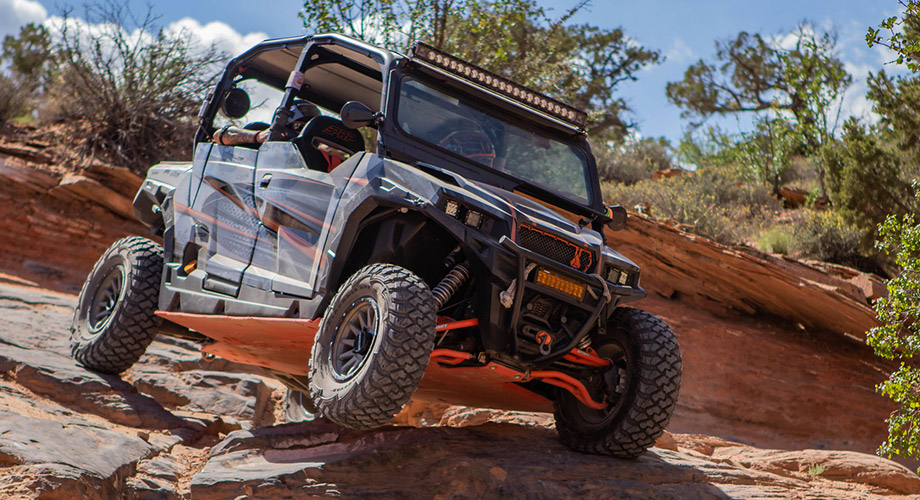 UTVs have become the go-to method of transportation for park rangers and similar professions that formerly relied on horses (or hiking). Now, UTV hobbyists can be found wheeling in hard-to-reach areas the world over.
Why Moab, Utah, for the ROTR?
Moab has proven to be an ideal place for ROTR. It's a paradise of unique scenery, and a family-friendly spot for vacationing. The Old Spanish Trail Arena, a few minutes south of the town of Moab, serves as the home base of the event.
The 20+ distinct trails the rally uses are rated for difficulty from 1 ("scenic dirt road") to 10+ ("extreme"), so there are options for drivers of all skill levels. And thanks to the dedicated and enthusiastic participants returning to the ROTR year after year, it has become the second biggest economic event in Moab (after Jeep Safari).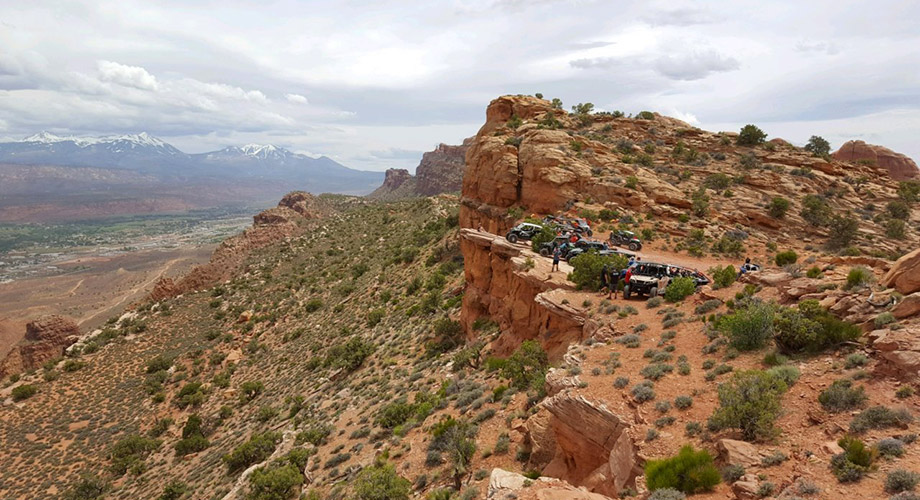 Discount Tire's involvement in the Rally on the Rocks
Since the first ROTR in 2011, Discount Tire has been the event's sponsor. The event has seen continuous growth every year since. In addition to providing an industry/vendor party, a participant breakfast, and an ice cream social/raffle, in recent years we've had UTV wheels and tires for sale at our booth to enhance the overall ROTR experience.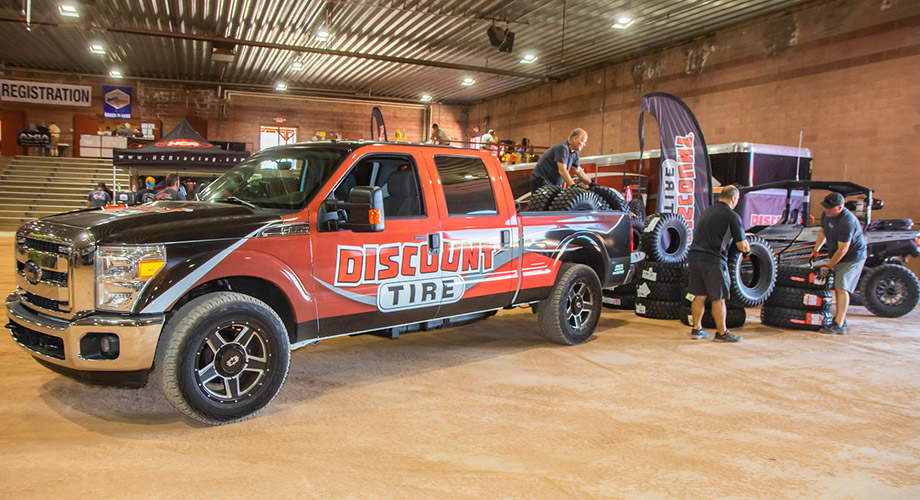 Photo highlights from the 2019 Rally on the Rocks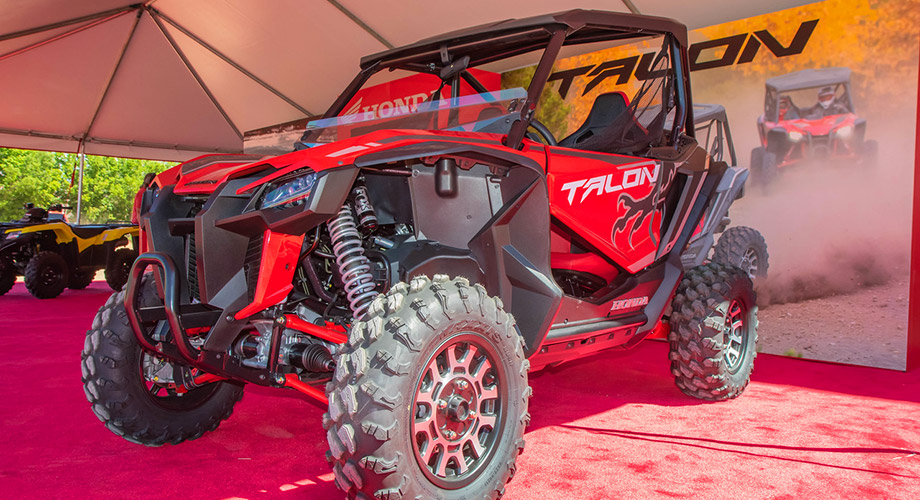 Honda was there to show off their new Sport SxS, the Talon.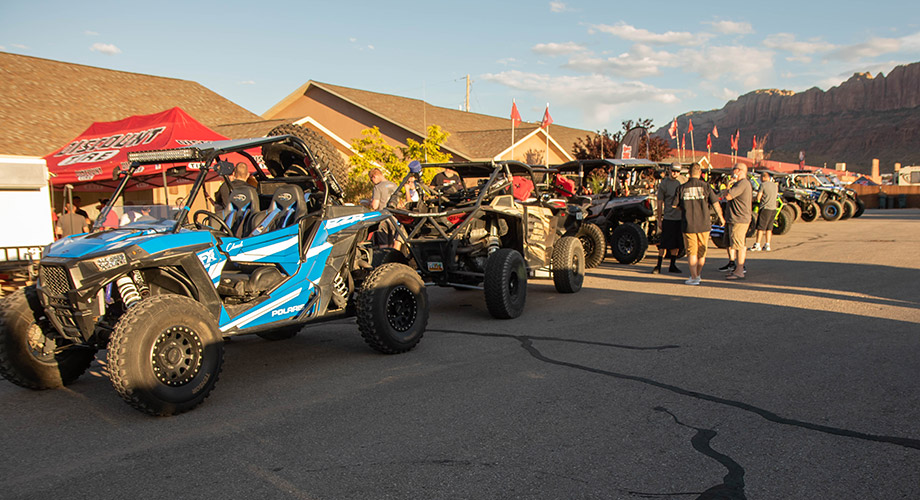 Tuesday night's annual industry party was attended by over 100 people from participating vendors and the media! The menu included 65 pounds of specially prepared pulled pork and all the fixin's, plus a game of cornhole.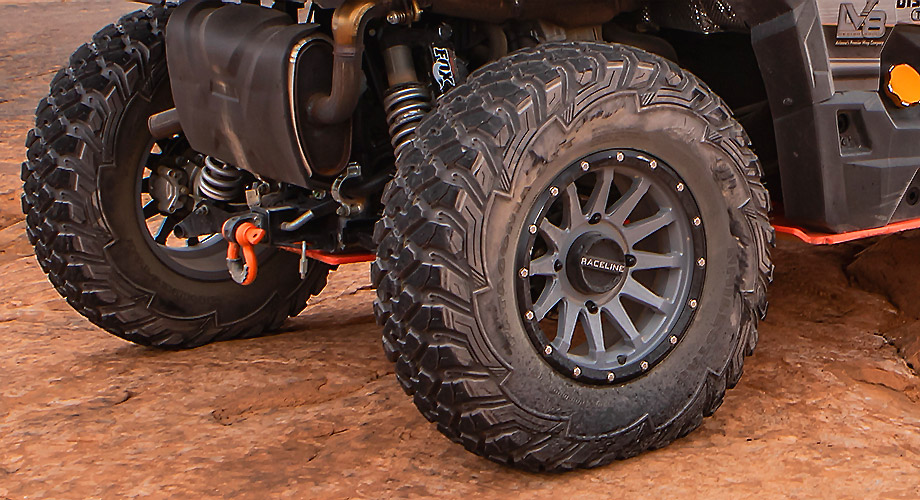 One of Wednesday's guided trails, Fins-N-Things, gave the Discount Tire crew a chance to show off some new Patagonia SXT tires from Milestar on all new Raceline wheels on a Polaris General 4 1000 SxS.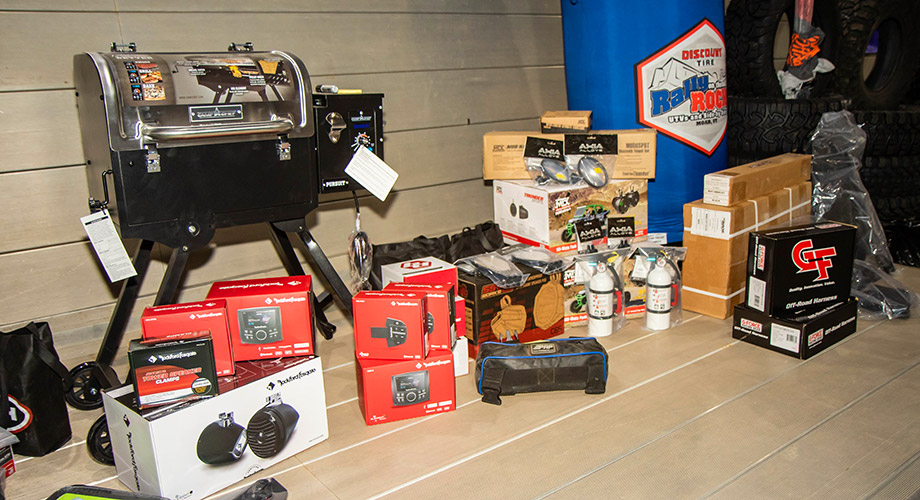 On Wednesday night, Discount Tire hosted our annual Ice Cream Social and Raffle!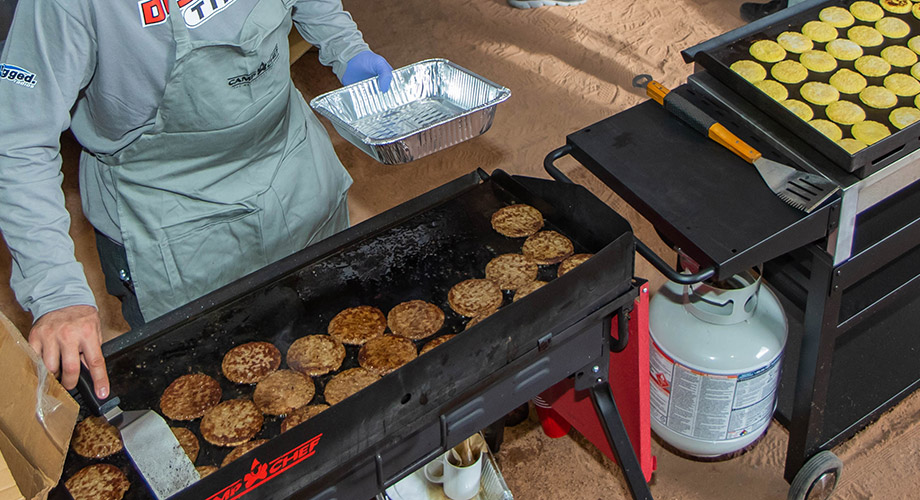 Discount Tire and Raceline Wheels provided free breakfast to all participants on Thursday morning. Over 500 sausage and egg breakfast sandwiches were prepared!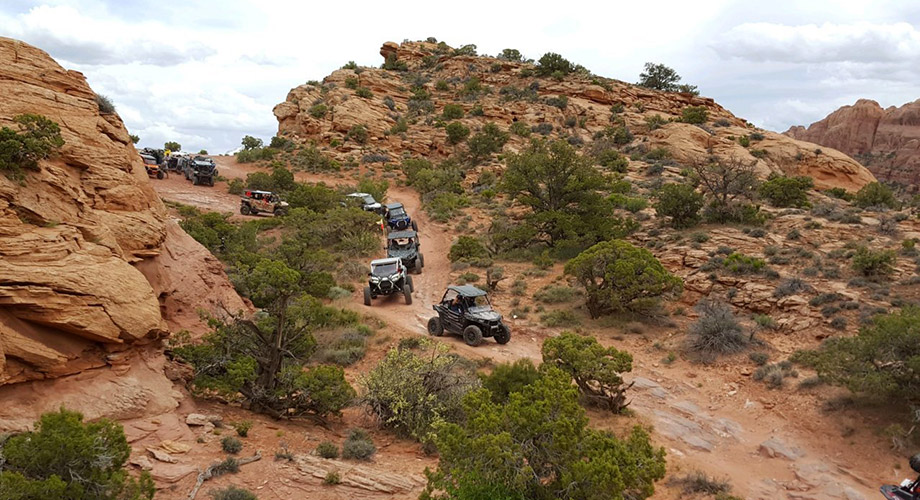 Thursday's guided trail was the Moab Rim.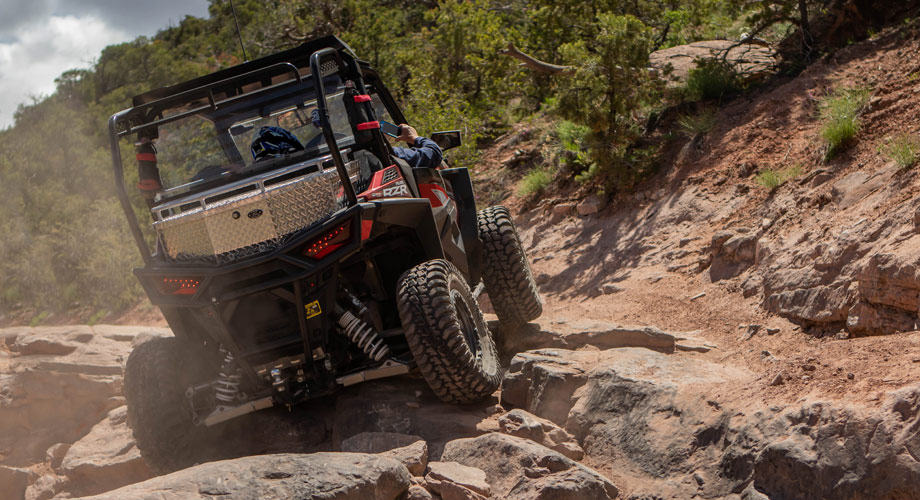 On Friday, the Discount Tire crew navigated the Porcupine Rim trail.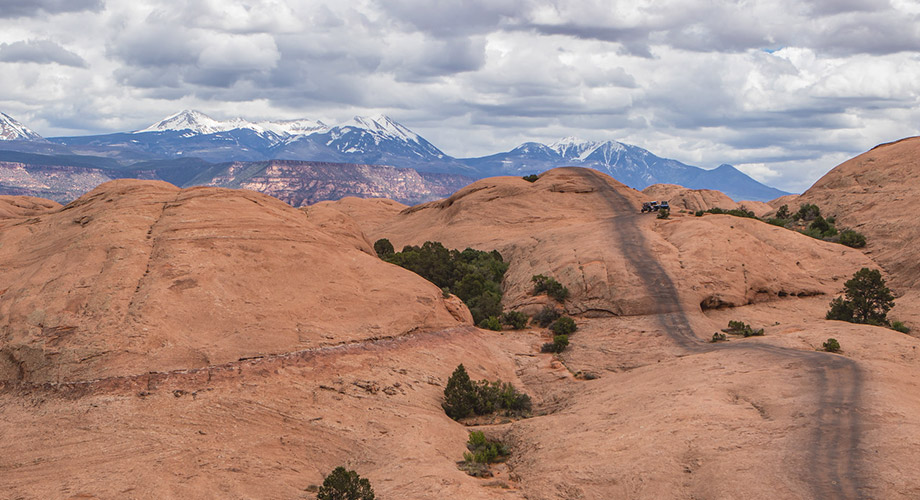 Wrapping up on Saturday, we hit the Hell's Revenge trail.
Thanks to everyone who participated in this year's rally! For information on past and upcoming ROTR events, see www.rallyontherocks.com. We look forward to seeing you on the rocks again next year.