17 Inch Tires
Found on sports cars, passenger cars, pickups, SUVs and crossovers, tune up your ride with 17 inch tires.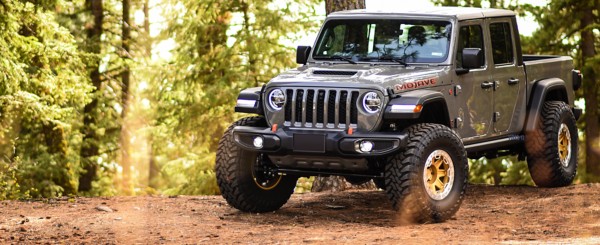 17" Tire Sizes
17 inch tires can be found on a huge range of vehicle types in a ton of different applications.
Whether you're driving a sports car or pickup with 17'' wheels, we've got the rubber you need. Looking for unstoppable summer performance? A set of 17'' Michelin Pilot Sport 4S tires will do the trick. Want to own the trails? Check out the 17-inch Goodyear Wrangler UltraTerrain AT.

Long story short, if you want to give your ride a performance boost, you can't lose with a set of 17 inch tires.

If you know anything about us, it's that we have the largest inventory of tires at the lowest prices. We carry tires from the most trusted names out there, including Arizonian, BFGoodrich, Bridgestone, Cooper, Goodyear, Michelin and Pirelli. We've even got 17 inch Vogue tires!

17 inch mud tires

From blasting through the desert to rock crawling, upgrade your rig with 17 inch mud tires for non-stop off-road thrills.

Whether they're accompanying heavy duty mods to your off-roading Jeep or you're re-upping the rubber on your pickup, mud tires give your ride a rugged look that's sure to stand out from the crowd. And MT tires back up that mean style with serious toughness. From extra-durable rubber compounds to alternating shoulder scallops to oversized treadblocks, mud terrain tires are designed to take on all challengers. 

So, if you're looking for off-road grip and relentless performance, mud tires on a set of 17 inch rims make a killer upgrade.

(Looking for something that's a little tamer for when you're cruising the blacktop? A set of 17 inch all-terrain tires is just what you need.)

33 inch tires on 17 inch rims

When it comes to ratcheting up your rig's off-road performance you can't go wrong with 33 inch tires on 17 inch rims. 

Whether you're looking for the off-road grip provided by mud terrain tires or you're in need of an all-terrain tire that can handle the trail as well as it does the highway, a set of 33 inch tires on 17 inch rims is the perfect upgrade—especially for off-roaders that aren't driving a heavily modified vehicle but still want to rock a larger, more capable tire.

And the best part is: since it's typically not an aggressive increase in tire size, you won't see a huge impact on your ride's handling characteristics, MPG or speedometer reading. Hopefully you'll even avoid rubbing!

That's what we call a win-win.

35 inch tires on 17 inch rims

On the other hand, if you're looking to go all out on your rig, 35 inch tires on 17 inch rims will give you that upsized, off-road look with absolutely maxed-out grip.

Drivers who want off-road capabilities that don't compromise on-road comfort should consider a set of 35 inch all-terrain tires. Outfit your ride with a set of BFG KO2s, and you'll dominate on the road and the trail.

Or top off your off-road rig's grip with a set of 35 inch mud tires and get ready to leave roads behind entirely. Built to tackle any obstacle with ease, a set of Cooper's Discoverer MTP tires will give you the grip you need to take on any off-road challenge.

And if you're replacing your tires, why not go ahead and wrap them around a new set of wheels, too? After all, there's nothing quite as exciting as a new 17 inch rims and tires package. 

First, use our wheel visualizer to find your ideal set of wheels and see how they'll look on your exact vehicle, including the make, model and even OE paint color. After that, you can use Treadwell to find the best tires for your unique driving needs.

Having trouble finding the tires or wheels you have in mind? Don't give up just yet. Our stores can special order just about anything out there. Give us a call and we'll get you taken care of.

When you're ready to level up your ride with a set of 17" tires, schedule an appointment at your nearest store.