22 inch tires
From off-road-ready trucks, to luxury vehicles, finesse your vehicle's style and performance with 22 inch tires.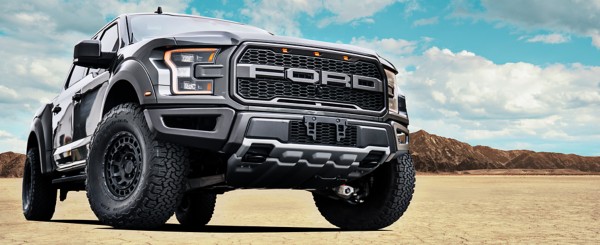 22" Tire Sizes
Want to boost your street cred? Tires for 22 inch rims (AKA double deuces) are available in a huge range of fitments and applications, so no matter which vehicle you drive or how you drive it, there's a 22 out there for you.
Designed to give you the XL look while still dealing out mean performance (on or off road), 22'' tires bring the heat. And with our massive inventory, we've definitely got the tires you're looking for. Check out our offerings from Michelin, Bridgestone, Pirelli, Continental, Yokohama, Falken, Goodyear, Cooper, Nitto and Toyo, just to name a few.

Whether you're looking for all-terrain performance, full-on mud tire madness or smooth, luxury highway handling, you're in the right spot.

22 inch Vogue tires

While any set of tires in this size can give you more than enough style, if you want to truly trick out your truck or SUV (or to channel your inner Paul Wall or Macklemore) you want 22-inch Vogue tires.

Designed to please the eye first and foremost, Vogue tires are built with the iconic white and gold sidewall. Add in the reliable all-season performance and superb touring comfort, and you can see why these tires are in such demand. Combine 22-inch Vogues with your Cadillac for an all-time classic combination.

And if you're looking for a truly unique style, kit out your ride with a set of Vogue custom Built Radial XIII SCT tires with the optional red sidewall. Brought out to celebrate their 105th anniversary, these Vogues are sure to elevate your SUV to VIP status. 

33 inch tires for 22 inch rims

Planning on testing your rig's off-road mettle? Be ready for it all with 33-inch tires for 22-inch rims.

With a set of 33-inch mud tires, you can take on the harshest terrain with absolute confidence. Just take a look at the beast that is the Toyo Open Country M/T. That tire can take a beating and keep on rolling, no matter the obstacle.

And if you crave off-road adventure but require on-road manners, then a set of 22-inch all-terrain tires with a 33-inch diameter might be the upgrade for you. The ever popular BFGoodrich All-Terrain TA KO2 has all the off-road grit you could ask for, while staying calm and capable on the road (even in winter weather conditions).

22 inch rims and tires

While you're adding fresh rubber, you might as well package it together with a new set of wheels. We can help you design your very own 22 inch rim and tire package. 

Using our wheel visualizer, you can see what your new wheels will look like on your exact vehicle make, model and even OE paint color. Once you have your rims picked out, let Treadwell guide you to the perfect tires to match your driving needs.

If you still can't find the product you're looking for, don't give up! We can special order just about any tire or wheel out there. Give us a call and we'll help you find the perfect 22-inch tires for your ride. 

When you're ready to start rolling on your new set of 22s, schedule an appointment at your nearest store and we'll get you taken care of.