30 Inch Tires
Whether you drive a truck, crossover, or ATV/UTV, there's a 30-inch tire for you.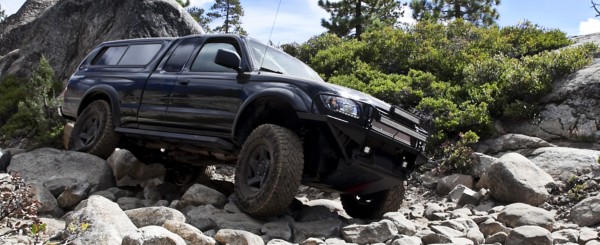 Need aggressive off-road grip and planted performance on pavement? The perfect 30-inch all-terrain tire is waiting for you. Or maybe you're thinking bigger? Mudding, rock crawling or full-bore off-roading? Own the trail with our selection of 30-inch mud terrain tires.
30 Inch Mud Tires

When it comes to tearing it up off the road, mud tires can't be beat. And if you're in search of full-tilt performance in mud without aggressive upsizing or a decrease in on-road handling (or fuel mileage performance), a set of 30-inch mud tires may be the best choice for you.
Making your pickup, crossover or SUV look meaner and perform better off road is as easy as installing a set of 30'' off-road tires.
30 Inch ATV Tires
Gearing up to get out there on your UTV or ATV? A set of 30-inch ATV tires could be the perfect upgrade for your side-by-side.  
If you're planning on tearing it up on the trail, there is a 30-inch UTV tire out there. We even have 30 inch all terrain tires for your ATV or UTV. It doesn't matter what type of trail you have in mind—you can be ready for it with the right 30-inch off-road tires.
30 Inch Rims and Tires
Want to reduce installation time and cost? Nothing's easier. Just check out our 30 inch tire and wheel packages!
To make things even easier, you can buy your 30's online, schedule an appointment and get them installed at your nearest location via our Touchless Experience.
ATV, SUV, off-road crossover or pickup truck, regardless of what you roll in on, we can help you roll right back out with the looks and performance you want on a set of 30" tires!