31 Inch Tires
Whether you're in search of mud-slinging off-road performance or aggressive all-terrain power, you can find the right 31-inch tire for your needs.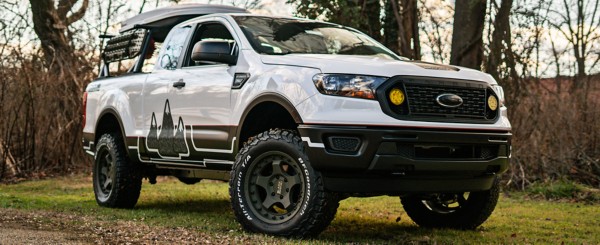 You don't have to upsize your light truck or SUV tires to get aggressive off-road traction. With the right set of 31-inch tires, you can pursue off-road glory without impacting your truck's driving dynamics, performance, or fuel-efficiency.
31 Inch Mud Tires
Leave the paved road behind without batting an eye on a set of 31-inch mud tires. 
By upgrading without upsizing, you can preserve a lot of the OE driving dynamics and performance of your pickup or SUV while still giving yourself an edge in serious off-road traction. (Not to mention the head-turning rugged looks every off-roader craves).
Whether you're going to use 'em in mud, sand, over rocks and through flowing water crossings, there's a 31" mud tire out there to keep your SUV or pickup rolling through the most challenging country out there.
31 Inch All-Terrain Tires
For aggressive off-road performance and looks combined with sure-footed steering response and livable comfort on pavement, a 31-inch all-terrain tire is a perfect option.
Built to be tough enough for any off-road condition while still maintaining on-road creature comforts, all-terrain tires can unlock your 4x4's performance without sacrificing its daily drivability. 
Need to know what size rims you need for 31-inch tires? There are a variety of fitments that will work, but the easiest way to ensure the best fit is to build a 31-inch tire and wheel package. 
Not only does this guarantee you the best fit, it also gives you complete control over the performance and style of your ride. And let's face it, if you're not making a personal statement with your tires and wheels, why even bother?
Ready to take the leap and upgrade to a set of 31 inch tires? Your nearest store is staffed by off-road enthusiasts who know 31-inch tires like the back of their hand. Just stop in or schedule an appointment to get back out there today.