32 Inch Tires
Your driving needs are as unique as your ride, but whether you're looking for dependable all-terrain performance or full-tilt off-road power, there's a 32-inch tire out there for you.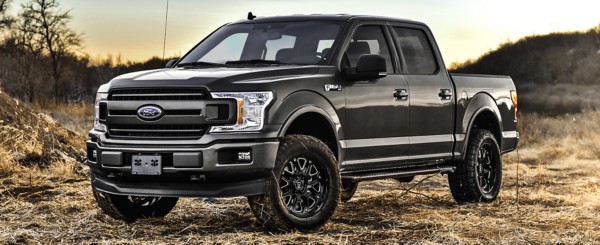 Low prices? Check. Huge selection? Check. The only thing left is to decide which 32'' tires are right for you. Whether you're gearing up your UTV for an off-road adventure or you and your truck are pulling overtime at the jobsite, we can help find the perfect 32'' tire for you.
32 Inch Mud Tires
There's no better way to boldly go than with a set of 32 inch mud tires. Whatever your destination, you can make the journey as spectacular as the destination when you make your way on a set of max traction mud terrains. 
Built with high-void, knobby tread patterns and practically bullet-proof construction, 32'' mud tires are engineered to take their punches and keep rolling, no matter what obstacles you encounter along the way.
(And if you're looking for 32 inch tires for your ATV, UTV, or side-by-side, we've got 'em in spades.)
32 Inch All-Terrain Tires
Need confident durability and aggressive all-terrain traction that won't hamper your ride around town? A set of 32 inch all terrain tires may be the perfect upgrade for your light truck or SUV.
Whether you're a beginner off-roader with a newfound desire to leave the paved road behind or you know your favorite trail like the back of your hand, there's a 32'' all terrain tire that will suit your needs. 
Ready-made for off-road fun, 32 inch all terrain tires are tough enough to keep you from getting stuck in the mud without compromising your vehicle's fuel-efficiency or on-road manners when you're stuck in traffic. 
Want to wrap those new 32 or 32.5 inch tires around your original equipment wheels? Whatever the size or OE specification, we've got your back. You can also create your own bespoke 32 inch tire and rim package, if you're looking to stand out from the crowd. 
Regardless, we're here to help you hit the road (or dirt) again quickly and safely. When it's time to retire your old tires, you can up the ante on performance and looks while keeping the price low when you outfit your light truck, SUV or 4x4 with a set of 32 inch tires.
Ready to take the leap and upgrade to a set of 32 inch tires? Your nearest store is staffed by off-road enthusiasts who are experts in 32-inch and hi-flotation tire sizes. Just stop in or schedule an appointment to get back out there today.