34 Inch Tires
Whether you're going to upgrade the mud-slinging performance of your 4x4 or you want to finesse the on and off-road performance of your ATV, there's a 34 inch tire out there with your name on it.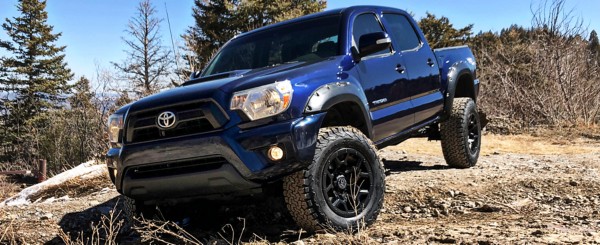 From a months-long overlanding trip to a weekend at the sand dunes, 34 inch tire sizes are available in a wide range of fitments and purposes to suit your needs. Mudding, rock crawling, trail blazing or burning rubber—whatever you're planning on doing with your ride, we can get you into the 34'' tires you need to have a blast. 
34 Inch Mud Terrain Tires
When it's time to leave paved roads behind and take on the unknown, few upgrades will help power up your off-road experience as much as a set of 34 inch mud tires. 
Whether you're upgrading your ATV, UTV or 4x4, 34'' mud tires feature the tough outer sidewall and deep, knobby tread design you need to roll over any obstacle.
With high-void self-cleaning tread patterns, they power through mud and sand. And thanks to their durable construction, they can safely deform as you roll over rough surfaces like rocks and even tree stumps, carrying you up and over without going flat even when you air them down.
Also, 34'' mud tires aren't a huge upsize, so you won't see a big loss in your vehicle's tight on-road steering response or fuel efficiency.
In short, 34 inch mud tires may just be the upgrade you're looking for.
34 Inch ATV Tires
Few things are as exciting as when you get to take your ATV or UTV off-road. 
Whether you're looking for a dedicated set of max traction mud tires for your ATV or you want to maintain reasonable on-road manners with a set of all-terrain tires, there is a set of 34 inch ATV tires out there that can meet your needs.
With aggressive tread designs, tough rubber compounds and optimized tread patterns, 34'' all terrain tires combine rugged off-road performance and mild-mannered behavior when you're on the streets.
But since we know you're probably not planning on using your ATV or UTV on the streets very often (if at all), we'd bet that you're really looking for a set of 34 inch mud tires for your side-by-side.
No matter where you're planning on taking your rig, we have the 34'' tires you need to make each adventure better than the last. And if you want to make a personal statement, you can create your own custom 34 inch tire and wheel package.
Ready to take the leap and upgrade to a set of 34 inch tires? Your nearest store is staffed by off-road enthusiasts who are experts in 34-inch and hi-flotation tire sizes. Just stop in or schedule an appointment to get back out there today.