36 Inch Tires
When adventure calls will you be ready? You can be when you outfit your off-road rig with a set of 36 inch tires.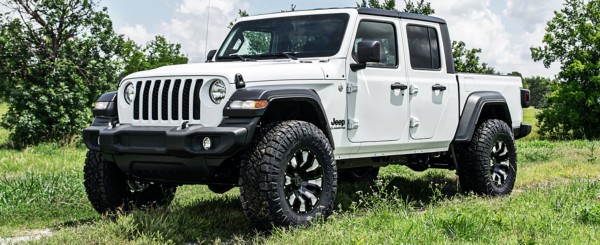 Whether you're prepping for your next muddin' run or going overlanding off the grid for the foreseeable future, 36'' tires may be the finishing touch you need to put you over the top—literally.
36 Inch Mud Terrain Tires
Want to level up your 4x4's off-road swagger and toughen up its looks with a single upgrade? Easier done than said. Just kit it up with a set of 36 inch mud tires and get ready for an off-road adventure you won't soon forget.
Built with knobby, open tread patterns, large shoulder blocks and durable tread rubber, 36'' mud tires can max out your traction levels without compromising your truck's on-road stability.
And if you need help picking out the best 36" MT tire for your rig when hitting your nearest mud bog is on the agenda, check out our blog post on the best tires for mudding.
36 Inch All Terrain Tires
Power up your ride's off-road performance without sacrificing its on-road handling and ride comfort? A set of 36 inch all terrain truck tires may be the upgrade you're looking for.
With optimized tread designs and aggressive, large tread blocks, 36'' all terrain tires are designed to grab hold of loose, unforgiving terrain without breaking your back when you're on pavement.
And since they're not a massive increase in size, your fuel efficiency shouldn't take a big hit when you upgrade to 36 inch off road tires.
No matter where you're planning on taking your rig, we have the 36'' tires you need to make each adventure better than the last. And if you want to make a combined upgrade to your truck's look and feel, you can create your own custom 36 inch tire and wheel package.
Ready to take the leap and upgrade to a set of 36 inch tires? Your nearest store is staffed by off-road enthusiasts who are experts in 36-inch and hi-flotation tire sizes. Just stop in or schedule an appointment. We'll have you back out there in no time!