39-Inch Tires
A set of 39 inch tires on your 4x4, pickup or SUV? It's a rare tire size, but we got 'em!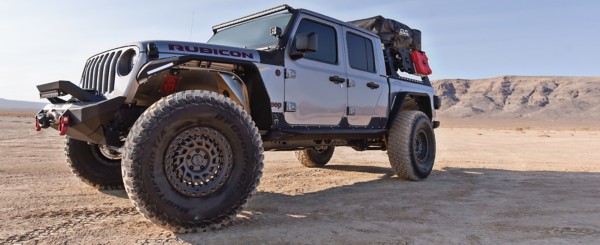 Off-roading is a way of life for you. A regular highway commute is your worst nightmare. Your favorite day is a day spent muddin'. Or rock crawling. Or blasting full-throttle through the desert. You'd rather get stuck than caught up in traffic. 

If any of these phrases apply to you, then a set of 39 inch tires may be the perfect upgrade for your off-road behemoth.
39 Inch Mud Tires
Whether you're re-upping the rubber on your ride or upsizing to get a more aggressive look and more rugged performance, you can take on your next off-road adventure with absolute confidence on a set of 39 inch mud tires.
Built to power through deep mud and loose soil from any angle of approach, a set of 39'' mud tires may be the perfect upgrade for your off-road rig.
Not just designed for rugged appearances, 39'' mud tires back up their aggressive look with high-void tread patterns, mud-phobic bars and a self-cleaning design that powers through mud, sand and other loose surfaces.
Plus, their rugged tread compounds and large sidewall lugs help prevent damage from rocks, sharp sticks and other debris, ensuring that you can roll over any obstacle with relative ease. 
In short, whatever path you choose, a set of 39 inch tires may be just the thing to take you there and back again with absolute confidence.
39 Inch Tire and Wheel Packages
Searching for 39 inch baja tires for competition-level desert racing? Or perhaps you're browsing for 39 inch truck tires to give your ride a meaner look with leveled-up performance in any off-road condition. Either way, a custom 39 inch tire and wheel package will give you the rugged off-road pedigree you need to say farewell to paved roads with total confidence.
We know 39 inch tires are a weird size, but if you're ready to upgrade, we have them. Your nearest store is staffed by off-road enthusiasts who are experts in 39-inch and hi-flotation tire sizes. Just stop in or schedule an appointment. We'll have you back out there in no time!