40-Inch Tires
You've got your Hi-Lift jack loaded, your winch installed and your destination mapped out. The only thing left to do? Find the perfect set of 40 inch tires to give you the grip you need to go to the edge and back.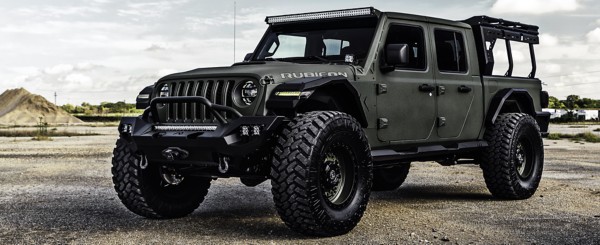 Designed for the fearless off-roader who rises to every challenge, our 40'' tires are built to take on the toughest trails around. If you're hunting for the only major upgrade you need to take your 4x4 Jeep, pickup or SUV, to the next level of off-road madness, then you need look no further than a set of 40 inch tires. 
40 Inch Mud Tires
Caution: 40 inch mud tires are only for the bold.
Abandon thoughts of comfort and quiet when you outfit your 4x4 with a set of 40 inch off road tires, because they're designed for one thing and one thing only… absolute off-road performance. 
Whether you're going baja racing, mudding or rock crawling in any variety of highly modified Jeep Wrangler, Gladiator, pickup truck or SUV, 40'' mud tires are tough enough to help you roll over every obstacle with ease. 
And thanks to their incredibly durable sidewall construction and aggressive shoulder lugs, you're less likely to get sidelined by sidewall damage from sharp rocks, sticks or other debris.
With high void, self-cleaning tread patterns that plow through deep mud and loose sand (and even snow if you're attempting an off-road journey in the winter) all you need to do is plan your entry and exit points, throw it into 4WD low, lock up your differentials and let your 40 inch MT tires carry you through or over any and all barriers. 
If you want to rig out your Jeep with 40 inch tires, you're in the right spot. We have an unbeatable selection of 40 inch off road tires from the most renowned tire brands out there, including BFGoodrich, Toyo, Nitto, Yokohama and more. 
40 Inch Tires and Rims
The only other vehicle upgrade more exciting than a set of 40'' max traction tires is this: your own custom-designed 40 inch tire and rim package.
With our wide selection of tires and wheels (not to mention our best-price guarantee) it's a cinch to create a custom look that features the baddest 40 inich off-road tires out there with a matching set of rims to complete your off-road look. 
You'll be sure to turn heads whether you're tearing it up on the trail, hauling your rig on a trailer or even stuck in traffic (the only place you're likely to get stuck with a set of 40's on your truck or SUV).
We have a huge selection of off-road wheels to choose from, so no matter what you go with, you can get the style you want and the durability you need to reach the peak of off-road madness—whether you're planning a trip to Moab, an ascension of the Rubicon Trail, or a weekend visit to your favorite mud bog.
Ready to take the leap and upgrade to a set of 40 inch tires? Your nearest store is staffed by off-road enthusiasts who are experts in 40-inch and hi-flotation tire sizes. Just stop in or schedule an appointment. We'll have you back out there in no time!