6x5 5 Wheels
When it's time to elevate your light truck or SUV to a new level of swagger and durability, there's a good chance you're going to be looking for a set of 6x5 5 wheels.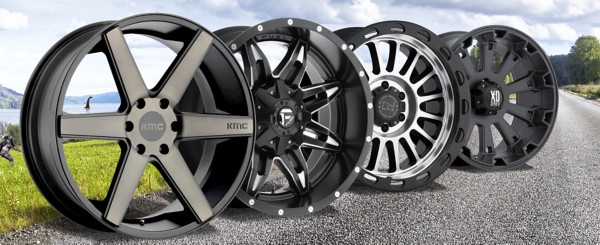 What vehicles use 6x5.5 wheels? 
If you're asking yourself this question, you're in the right spot. 6x5.5 wheels, also referred to by their metric measurement, 6x139 7 rims are popular for a reason.
6x5.5 fitment wheels can be found on such a wide range of light trucks and SUVs that you may find yourself in need of a set whether you're upgrading your Hummer, gussying up your Tahoe or replacing the OE wheels on your Sierra.
In short, if you need a rugged style upgrade for your ride, a set of 6x5 5 wheels may be just what the doctor ordered.
The perk of this fitment being so common is that you get your pick of the litter, with hundreds of great styles from many of the top wheel builders. 
And as you know, we do our best to stock the hottest wheels available. If you're looking for a new set of 6x139 7 wheels, we've got you covered with options available from some of the greats, including Black Rhino, Fuel Wheels, HD Off-Road Wheels, KMC Wheels, XD Series wheels and more.
6x5.5 Rims and Tires
Whether you're trying to breathe life into an older model or give your new ride a more personal twist, there's nothing quite like a new set of wheels to make your truck stand out. But if you want couple the style upgrade of new wheels with fresh rubber, why not spring for a custom 6x5 5 rims and tires package?
Plus, with Treadwell, we can help you find the right tires for your unique driving needs. The only challenge will be deciding which set of wheels to go with! (If you need any help with that, you can always use our wheel visualizer to see which set of 6x5.5 wheels looks best on your ride.)
If you're ready to ratchet up your ride's cool factor with a set of 6x5 5 wheels, drop on by your nearest store or book your time in line by scheduling an appointment online.