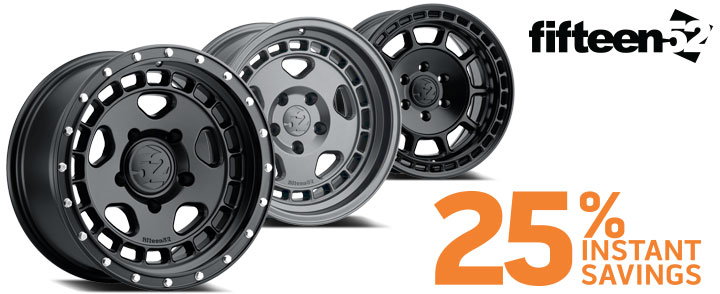 25% Instant Savings on Fifteen52
Expires December 2, 2019
Instant savings of 25% when you purchase a set of 4 Fifteen52 wheels.
Save even more!
Use your Discount Tire credit card for an additional rebate:
$40 rebate for new cardholders
$20 rebate for existing cardholders
Enter for a chance to win
At Discount Tire, we're celebrating our 60th anniversary by saying "THANK YOU" to our customers with a special sweepstakes!
Get details ...