Classic Car Tires: Our Guide
By: Discount Tire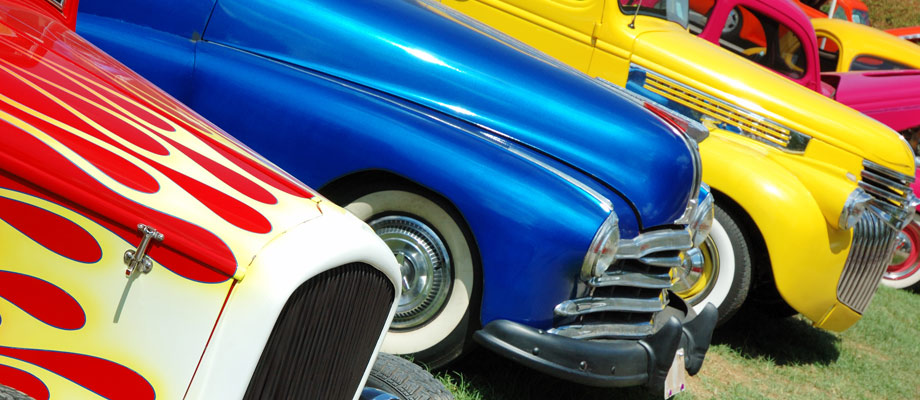 We know a thing or two about classic car tires. (We've been around for over 60 years, after all.)
But if you're seeing this you're probably wondering what the right tires are for your classic vehicle, as well as whether Discount Tire can even get these tires.
We're here to put all of your concerns to rest and provide as much info as possible on the topic of classic car tires. And rest assured, we'll take extra care of your baby when you bring it in.
We hope the following info helps drive your decision (some pun intended), but you can be confident that our locations have experience with the most obscure tire sizes, types, as well as some of the more rare wheel types and bolt patterns.
So whether you're prepping for your club's next shakedown, cruise, rally or show (or it's just time for new tires) we can get you and your classic, vintage or antique taken care of with the best prices on classic tires combined with our world-famous customer service.
Classic tire types
Bias-ply
If you're trying to keep your classic as period-correct as possible, you might be after either radial or bias-ply tires. While bias-ply aren't widely available, there are some bias-ply tire sizes we carry from Coker that will fit the more obscure classic car wheel sizes.
In fact, Coker is one of the foremost classic car tire manufacturers out there, and we carry their American Classic and Coker Classic specifically for our customers who need tires for their classic car or truck.
White letter tires
White sidewall lettering is a classic hallmark for classic muscle cars and off-roaders.
From the timeless BFGoodrich Radial T/A to the Goodyear Eagle GT, the Uniroyal Tiger Paw, the BFGoodrich All-Terrain T/A KO2 in its white sidewall letter option as well as the Cooper Cobra Radial GT and Hankook Ventus H101, a set of white letter tires can put the finishing touches on your classic build or complement your custom paint color or finish.
The cherry on top is that each of these options (that we carry or that are still in production) incorporate modern design technologies, meaning they're capable of awesome grip and traction under extreme performance conditions while also wearing evenly over their treadlife.
Whitewall tires
If you drive a classic cruiser or low-rider, a fresh set of whitewall tires could make the difference between your ride winning a ribbon or looking like a poser.
Any one of our locations can make sure your classic gets the respect it deserves with a set of the infamous Vogue whitewall tires. Built for quiet comfort, Vogue whitewalls put the "class" in "classic" with their authentic throwback design.
Whether it's the car of your dreams, an ongoing project, your weekend cruiser or even a museum-quality blue ribbon winner, you'd better believe that we have the sizes, appearance options and experience with even the most obscure classic car tire sizes and bolt patterns.
So what're you waiting for? Find a location and book an appointment today to get your classic back on the road!