What tires should I buy for my Nissan Altima?
By: Discount Tire – Via Treadwell™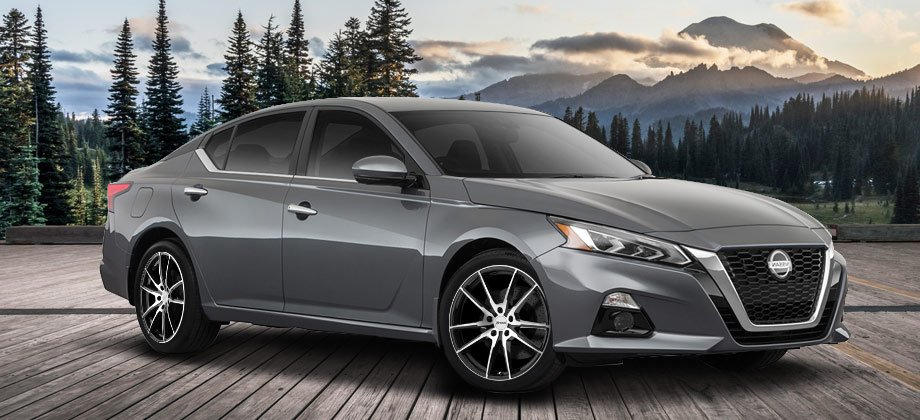 Trim levels: S, SL, SR, SV, Platinum
About: Maybe you only use your Altima to get you from A to B. Maybe you pick up shifts driving for a rideshare company at nights or on the weekends. But maybe it's also more than a grocery-getter for you and your family? Whatever the case, the Nissan Altima is one of the best commuter/family cars ever produced. If you want to make the next set of tires for your Nissan Altima an easy choice, you're probably asking yourself the following...
"When it comes to Altima tires, what should you buy?"
Use: 100% City

Budget: $-$$

ALTIMA TIRES – OUR PICKS
Recommendation #1 – Continental ProContact TX

The Continental ProContact TX is an all-season tire that could be perfectly suited for the S, SV and SL trim levels and associated wheel diameters of your Nissan Altima. With its fuel efficiency-promoting features and reliable handling in wet, dry, and light winter conditions, it makes perfect sense why Nissan picked this Continental as the OE tire for the Altima in 2020.
The ProContact TX features a multi-directional tread pattern that attacks multiple weather conditions all while providing your Altima with smooth and precise handling. Additionally, these tires are engineered with an advanced silica compound to lower rolling resistance and increase your fuel economy.
For the right blend of comfort and reliability, the ProContact TX is the way to go.
Recommendation #2 – Yokohama Advan Sport A/S

For a more sport-oriented tire for your Altima, look no further than the Yokohama Advan Sport A/S. The Advan Sport A/S is an all-season tire that delivers on the quality and performance that Yokohama is known for.
The Advan Sport features extra-large shoulder blocks and Yokohama's own HS-2 compound, which promotes responsive handling and braking in wet and winter conditions. The tread also has four-pitch variation that reduces road noise to give you a more comfortable ride.
Well-suited for the SR and Platinum trim levels, these tires are also backed by a 50,000-mile limited treadwear warranty—so you should get great value out of a set of these on your Altima.
Recommendation #3 – Arizonian Silver Edition III

For a more budget friendly option, the Arizonian Silver Edition III will fit the S, SL, and SV trim levels of the Altima (and is also our exclusive in-house brand!)
These tires feature an enriched rubber compound for increased durability with a tread design that provides increased wet traction and reduces the risk of hydroplaning. Additional features like lateral grooves and zigzag sipes add to the Arizonian Silver Edition III's long-lasting tread life and all-season traction. Whether your commute is mostly on city roads, highways, or a combination of both, a set of these Arizonians will give you a smooth and quiet ride without compromising on your confidence as a commuter.
Want to see recommendations for you and your vehicle on the Discount Tire blog? Fill out this form!
About Treadwell™
Treadwell's™ mission is to give you greater peace of mind, confidence, and a no-worry purchasing experience by providing the most authentic, unexpectedly simple tire comparison and selection process you've ever had. Give it a try here!