Our Touchless Experience
Because we believe your safety and the safety of our employees is incredibly important, you can now shop from our entire inventory and book our full menu of services without breaking social distancing. And when you arrive at one of our stores for your appointment, we'll come and greet you at the curb to begin your completely touchless service experience.
Shop Now
Our new touchless experience is here to get you completely taken care of.
From the start of your tire shopping journey to the completion of your installation appointment, better-informed choices and a more comfortable and convenient service experience work together to give you the same confidence our employees are known to provide while minimizing contact between you, other customers and our employees.
In three easy steps, we're here to help you find the best tires for your needs while minimizing person-to-person contact when it's time to bring your vehicle in.
Let's get started!
---
Step #1

Get started with treadwell™
Built with the industry-leading knowledge we've established in our stores over 60 years of business, treadwell™ can personalize and deliver the optimal tire recommendations for your specific vehicle and driving habits.

All you need to do is add your vehicle year, make and model. From there, adjust its parameters to fit your location, budget, safety preferences, driving characteristics and more.

Learn more about treadwell™.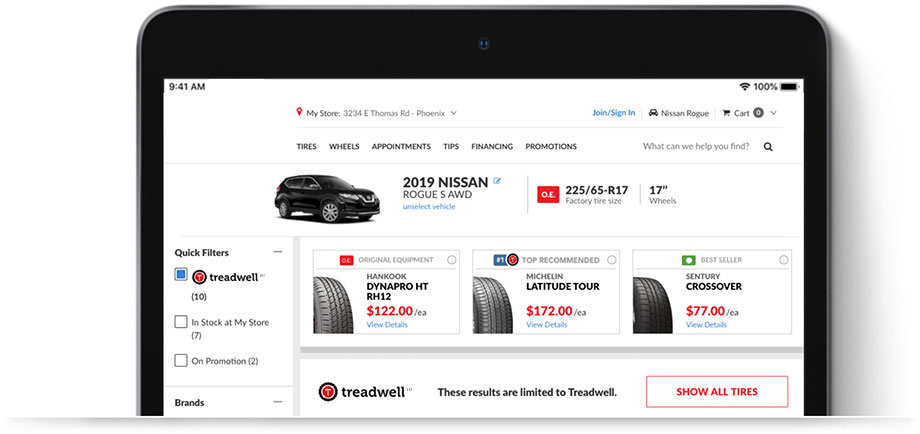 Step #2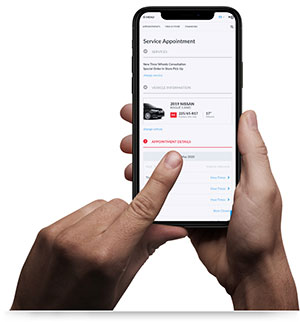 Schedule your appointment
Find an appointment time that works for you at the store of your choice. We'll take care of the rest.

Benefits of making an appointment:

Pay online and expedite your check-in: your purchased items will be saved and ready to install upon arrival — saving you time while maintaining social distance.

Next-in-bay service: upon check-in with a scheduled appointment, you'll be at the front of the line for the next available service bay.**
Step #3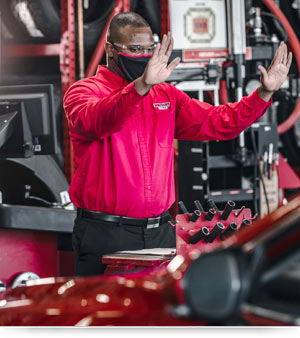 Touchless service
When it's time for your service we'll guide you into your designated service bay. (Yes, you'll do the driving!)

Because you have the choice to stay inside your vehicle for your entire service or installation appointment, you'll be the first to know when you're done and your invoice will be emailed to you on the spot. No waiting in-store, and no worries about social distancing.
We'll then help direct you as you back your vehicle out of the bay. From there, you're on your way!

Shop Now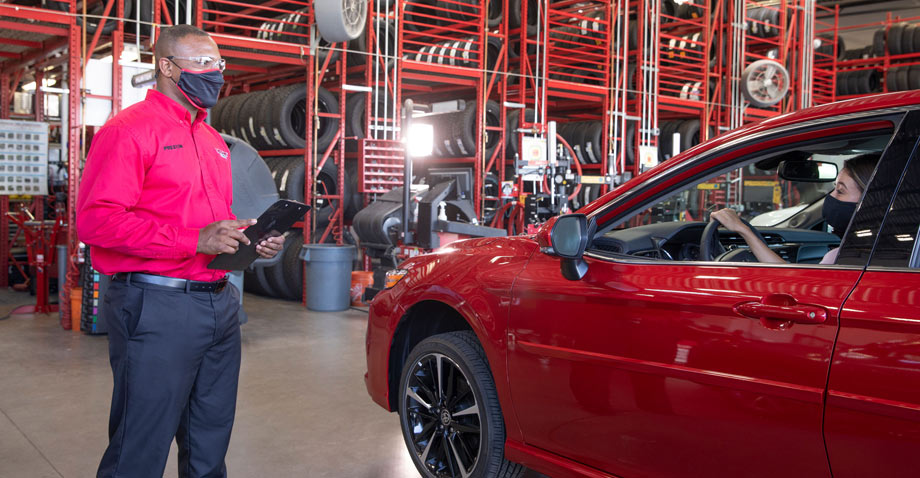 **Items purchased online must be installed at the store. If you do not plan on having your items installed, please reserve your products online and complete your payment for carryout at the store.
Questions? Feel welcome to call your local store or our customer support at (800) 385-3322.