Cooper Discoverer – buyer's guide
By: Discount Tire
The Cooper Discoverer family of tires has quietly been a major player for SUVs and light trucks for over 30 years. Known for their quality, safety and excellent value, the Discoverer name invites you to traverse the back trails and open roads in your Silverado, Explorer, or Grand Cherokee in confidence.
The Cooper Tire & Rubber Company can trace its inception all the way back to 1914 in Akron, Ohio, the "Rubber Capital of the World." By 1922, along with a series of company mergers, they relocated 100 miles west to Findlay, Ohio (outside of Toledo) and quickly became as well known for being a good place to work as they were for the quality of products they manufactured. By the 1940s, they had established the Cooper name and brand throughout tire shops and service stations throughout the US.
Cooper's Discoverer family focuses on trucks and SUVs. Over the decades, it has evolved and expanded to more niche lines, including some fine winter options (Cooper Discoverer M+S and Cooper Discoverer True North) and a version dedicated to crossovers and SUVs, (Cooper Discoverer SRX). However, our focus here will be on the All-Terrain, Highway, and Mud Terrain variations that have made the Cooper Discoverer a stalwart for tires on full-size trucks and SUVs.
All-terrain Cooper Discoverer tires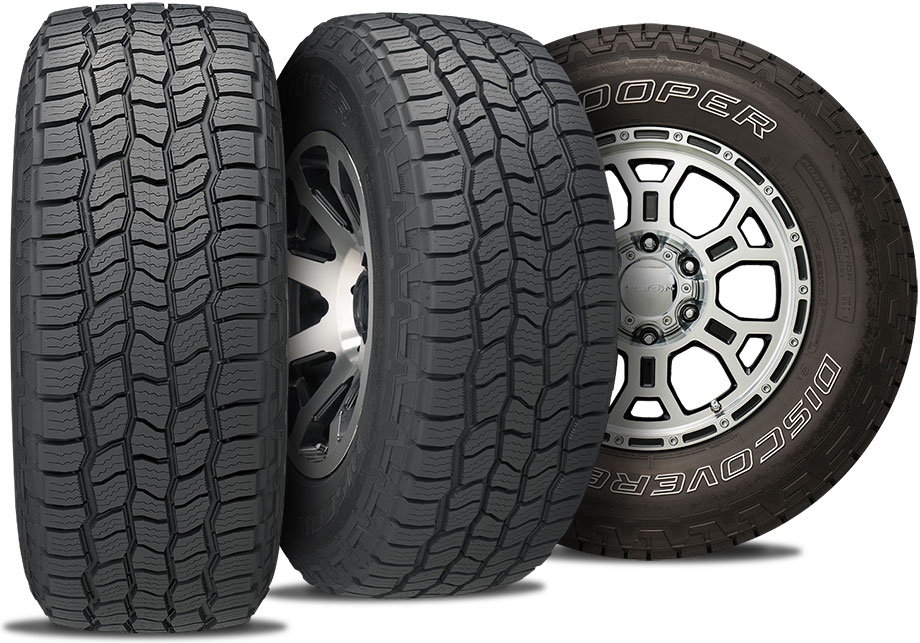 Starting with the most recently modified in the family, the Cooper Discoverer AT3 4S is an all-around all-terrain workhorse that emphasizes all-season adaptability. Though not specifically a winter tire, its Adaptive-Traction Technology is up for on- and off-road challenges in severe weather, including snow. Plus, it comes with a 65,000-mile treadwear warranty, so you can expect to get lots of quality time with this tire no matter where you're taking it.
To step up to heavier loads, consider the Cooper Discoverer AT3 LT. It handles gravel and dirt easily thanks to its Durable Tread Technology. The tread compound resists cuts and chips; the tread design allows you to haul more weight with less wear, backed by a 60,000-mile treadwear warranty. It also features Cooper's "Whisper Grooves" to help reduce road noise and ledges in the tread to eject stones.
The Cooper Discoverer AT3 XLT offers everything you can expect from the LT with added capabilities and rugged good looks from its beefed-up traction shoulders. They'll also help resist punctures.
Last in our all-terrain group is the Cooper Discoverer ATP, a line you'll find exclusively at Discount Tire. It falls more on the side of off-road performance (compared to the AT3 4S), but still performs effectively on the road.
Cooper Discoverer tires for the highway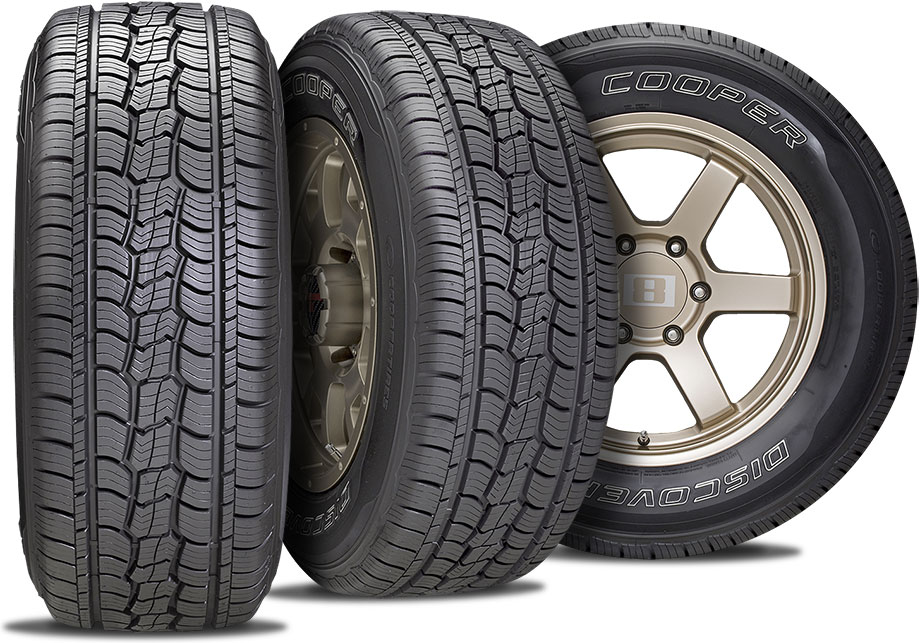 Turning our attention to tires that tune your truck or SUV to highway driving, check out the Cooper Discoverer HTP, another Discount Tire exclusive. It has a tread to keep you safely sticking to the road in any weather while maximizing your mileage. Additionally, it is designed to reduce road noise and keep it quiet in the cab.
The Cooper Discoverer HT Plus offers the all-weather features of the HTP and then some. It's designed to have a sportier look, but also carries additional rubber in the sidewalls to help protect your rims.
Get the perfect looking rims to match your new Cooper Discoverer tires by building a tire and wheel package now!
If you're looking for tires for a commercial pickup truck or van, look no further than the Cooper Discoverer HT3. Optimized for highway driving, these are quiet and engineered to resist abnormal wear.
Mud terrain Cooper Discoverer tires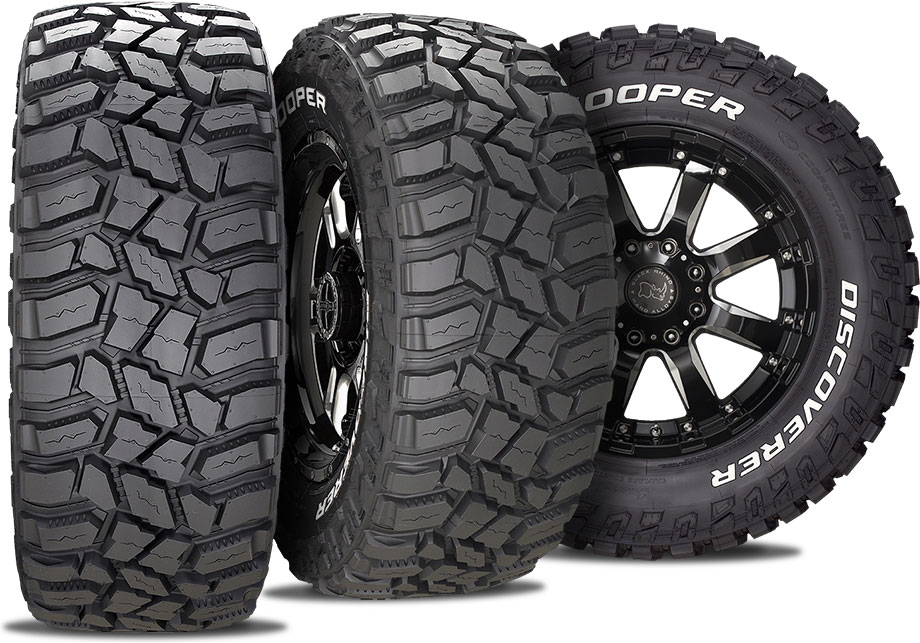 If you're looking to get down and dirty in your truck or SUV, Cooper's gold standard for mud terrain tires is the Cooper Discoverer STT PRO. It's their most extreme off-road tire but doesn't sacrifice any of the traction capabilities on the road. Featuring Cooper's Armor Tek3 Construction for durability, its tread spits out the stones while the shoulder's cleats and scoops help grab the most unforgiving off-road terrain.
A sure thing in off-road performance is the Cooper Discoverer MTP, yet another tire exclusive to your neighborhood Discount Tire store. Gravel, mud and rocky paths are no match for the large staggered tread blocks and aggressive shoulders and sidewalls.
Lastly in the mud terrain options is the Cooper Discoverer ST MAXX. This tire is more balanced between on- and off-road performance, but features many of the durability and performance features of the STT PRO.
Finding the right Cooper Discoverer for your truck or SUV
To choose a Cooper Discoverer, first consider where you'll most likely be putting your vehicle through its paces. Then match that to the option above that best fits your budget.
There is certainly a Discoverer for your truck or SUV, but if you need help deciding, count on the experts in your local Discount Tire store to help pick the tire for you.
Are you ready to choose for yourself? See all the Cooper Discoverers we carry and make an appointment for installation.