Hankook Dynapro – buyer's guide
By: Discount Tire

The Dynapro family of tires – much like their manufacturer, Hankook – has been steadily increasing in popularity in the U.S. for more than 20 years. Designed for pickups and SUVs, Dynapro includes reliable all-terrain, mud-terrain and highway tires at a great value.
Though Hankook may seem like a new player among the major tire makers, their history dates back to 1941 as the Chosun Tire Company, the first tire company in Korea. In 1953 they changed their name to Hankook Corporation and earnestly started their decades-long development into the respected world-wide tire brand they've become.
By the early 1990s, they established their first OE contract (with Volkswagen) and made their presence known to the world tire industry by implementing a technical center in Akron, Ohio, the international headquarters for tire production. Fast-forward to today, and tire shops throughout the country are offering Hankook tires, including Dynapro and all its variations.
Common among the Dynapro lines is their emphasis on strength and durability, especially when going off-road. Specifically, they are built with high strength belts, most of which are nylon reinforced, to improve steering and help prevent external damage in off-road applications. Other common features include jointless bead wire to prevent bead separation and a reinforced carcass to help with ride comfort, hill climbing and steering stability.
Now let's take a look at what makes them different, and which Dynapro will be the best for your vehicle and driving style.
Hankook Dynapro AT2
To start, let's look at the Hankook Dynapro AT2, the most versatile offering in the Dynapro family. Hankook touts its design as a "perfect balance between off-road traction and on-road manners," and we couldn't have said it better.
Besides its aim to be an all-around workhorse, it is built to last. It's composed of a compound designed for long tread life and is reinforced to increase the belt durability.
Hankook Dynapro HT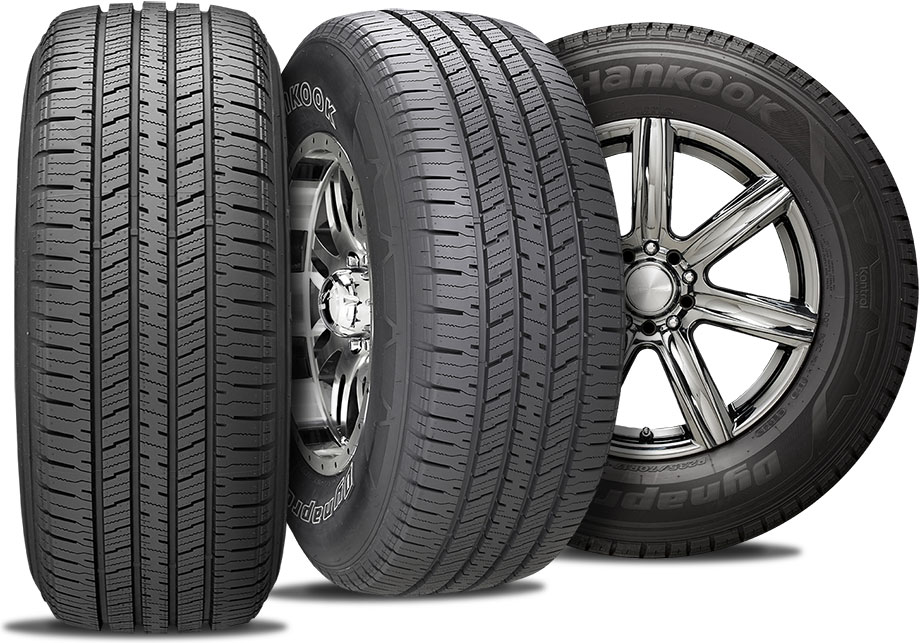 If the road is the place for your sport truck or SUV, consider the Hankook Dynapro HT. The recipe for this all-season highway tire includes a heavy helping of performance and was designed to be long-lasting and easy on the environment.
The tread is constructed with a low polycyclic aromatic hydrocarbon (LPAH) compound. This highly technical terminology means it is much friendlier to the air we breathe when it is manufactured compared to a typical tire. More importantly, it keeps you safe on the road with exceptional braking and protection against chips and cuts.
Hankook Dynapro HP2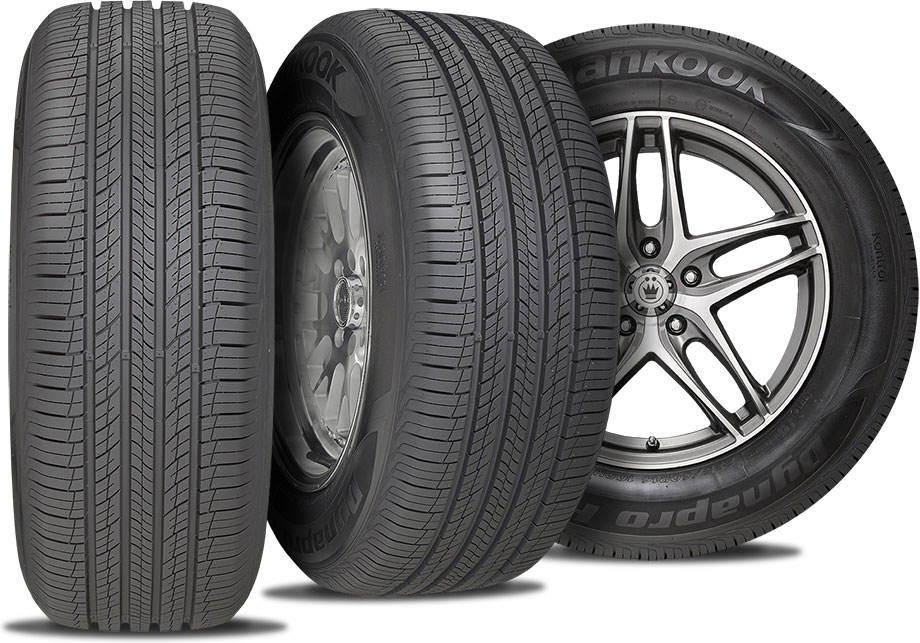 Turning our focus specifically to SUVs, let's examine the Hankook Dynapro HP2. This all-season tire can add an air of luxury to any sport utility vehicle.
With a design optimized for steering and handling in dry or wet conditions, its construction makes use of a high loading silica compound to lower its rolling resistance and improve your fuel mileage. Who said luxury tires couldn't be economical?
Hankook Dynapro ATM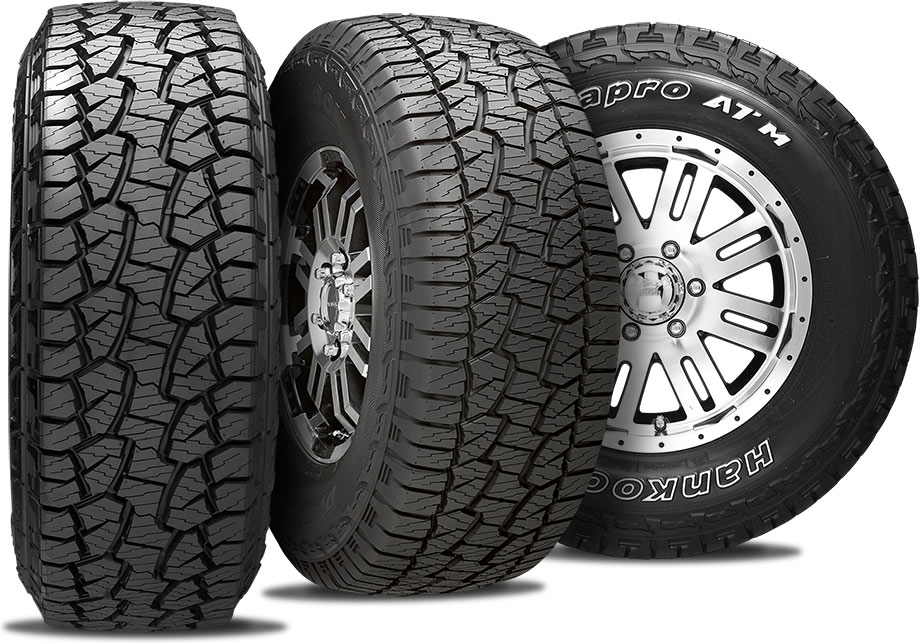 For a more aggressive take on all-terrain driving in your 4x4 pickup or SUV, check out the Hankook Dynapro ATM. It retains much of the on-road features of its AT2 brother but features a heartier tread and thicker sidewalls to prevent damage when off-roading.
Hankook Dynapro MT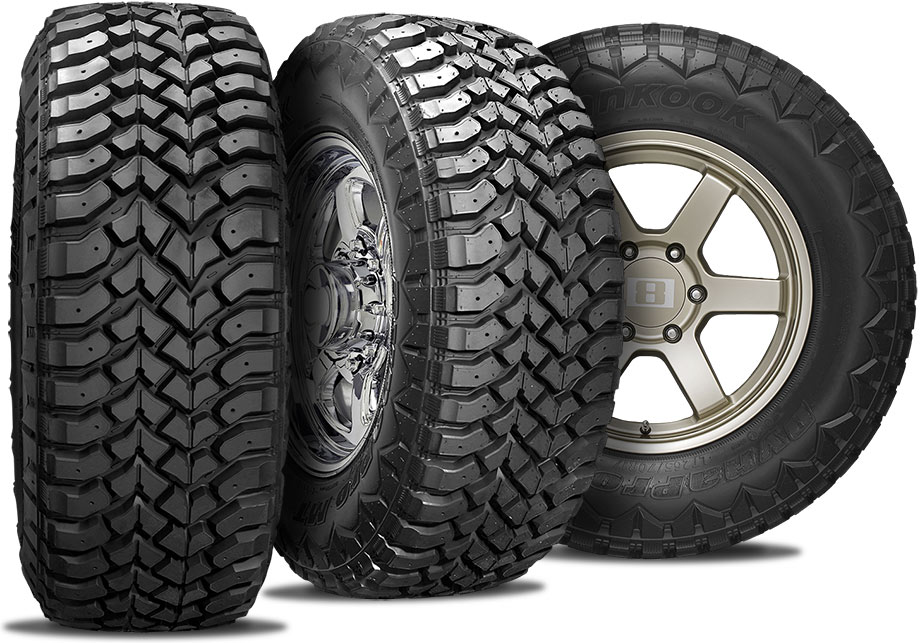 When it's time for mud, it's time for the Hankook Dynapro MT. If your passions lie off the road and on the trails, find excitement with its multi-directional traction. Then extend your adventure with its long-lasting, anti-puncture tread.
Hankook Dynapro MT2
Coming soon to Discount Tire: a new and improved iteration of the MT, the Hankook Dynapro MT2. This one is taking the crown of Hankook's most extreme tire for off-roading. The tread compound is optimized for off-road performance and the construction and belts have been reinforced to improve steering and prevent punctures and external damage.
Discount Tire has your next set of Hankook Dynapro tires
Now that you have the lowdown on Hankook's Dynapro lines, we can help to outfit your truck or SUV. Just enter your vehicle details above and shop for tires by brand: Hankook.
Need more info? Call or stop by your nearest Discount Tire store for help picking out the perfect tires and wheels for your ride.