Pirelli P Zero – buyer's guide
By: Discount Tire

A premium performance vehicle can only truly perform with the right tires. Pirelli knows this well.
Their mission is to be a leader in developing tires specifically for the most technologically advanced vehicles, and they're seeing it through with currently over 50% market share for OE tires on prestige and exotic performance vehicles. Names like Ferrari, Aston Martin, McLaren, and Lamborghini.
Pirelli was founded in Milan, Italy, in 1872, but broke into automotive tire development on a wide scale in the past 40 years. It's only right that a country known for producing some of the highest performing vehicles in the world also houses the company creating tires for those performance machines.
While their elongated "P" logo has been an icon around the world for over 100 years, they keep their brand top-of-mind by sponsoring many international sporting events, teams, and motorsports. But as a sponsor, their name—and their P Zero tires—come up most often in relation to Formula One.
Pirelli P Zero: 40+ years of engineering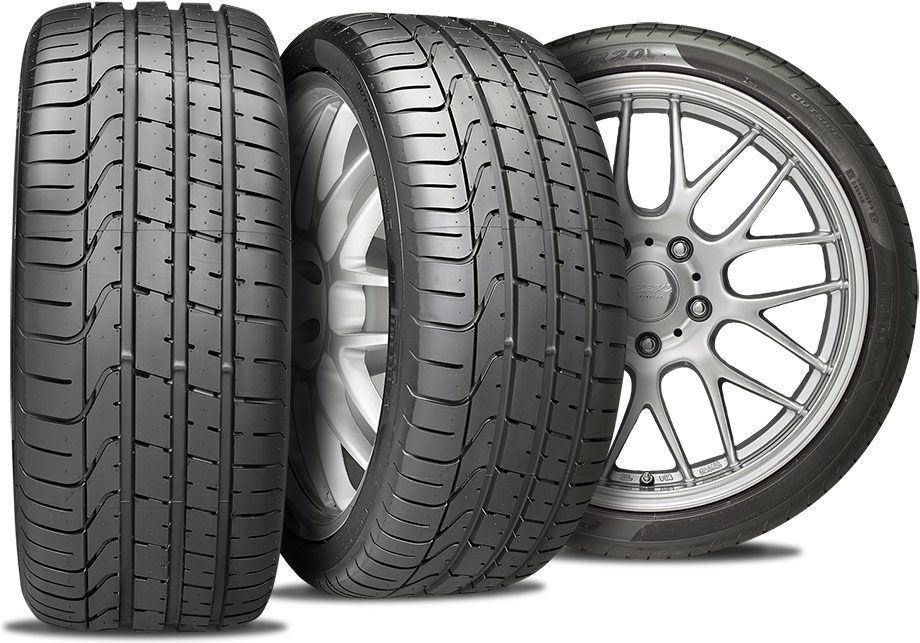 In 1987, Pirelli engineers introduced the P Zero, specifically to compete in the ultra-high-performance tire market. They took what they learned in competition and created what became the OE tire for that year's Ferrari F40.
There are now several versions of the P Zero for the road and/or track. Of course, these are all summer tires, intended for high-performance vehicles, and not intended for use in temps below 45 degrees. However, there are many lines of Pirelli tires, some with all-season and touring variants that might be a good fit for your daily driver if you're looking to capture a little of Pirelli's performance excitement.
The OE P Zero vs. the OG P Zero
The Pirelli P Zero line of tires is long. Pirelli routinely works with vehicle manufacturers to develop the OE version of the P Zero that will go on a particular model or trim level. The manufacturer will emphasize particular features they want (features like rolling resistance, weight, dry and/or wet handling, road noise, mileage, etc.) and then Pirelli delivers. Clearly, Pirelli thrives on these customizations, as many of the most high-end car makers in the world are happy to have a P Zero tuned specifically to their vehicle's design.
Discount Tire specializes in OE fitments of tires. If your vehicle has an OE variant of a popular tire line, including the P Zero, rest assured we already know about it and we can get it for you.
In all cases—standard or OE variants—there are plenty of similarities that allow them to carry the P Zero name: their tread pattern is designed for handling and control even on a wet road or track. Their nano-composite tread compound is all about grip, adding grooves to lower the noise.
The bottom line is that the Pirelli P Zero continues to be a performance tire among the best in its class. Next we'll look at other high-performance lines of the P Zero.
Pirelli P Zero Trofeo R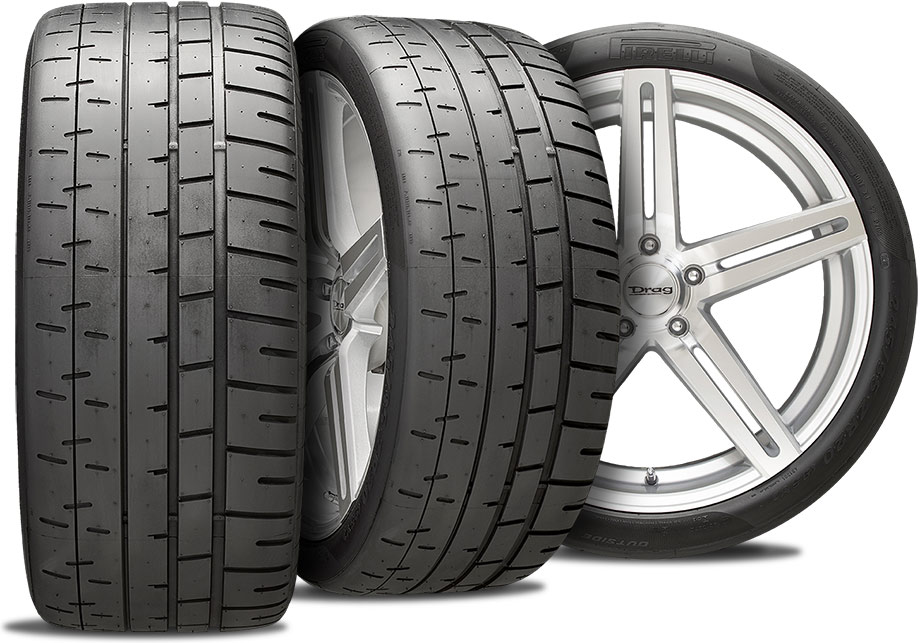 If "the track is your road" (as Pirelli might suggest), this ultra-high-performance tire can earn you a "trofeo" (Italian for trophy). To be clear, the Pirelli P Zero Trofeo R is a track tire. It is DOT-approved for road use so you can drive back and forth to the track (or maybe your local car show).
It has an ultra-low profile and asymmetric tread pattern but is not recommended for wet track use. So if it's sunny and warm on the asphalt, these tires will enable the best from your powerful performance car. Other notable features include a long tread life (for a track tire) and an emphasis on stability and lateral grip.
Pirelli P Zero Corsa PZC4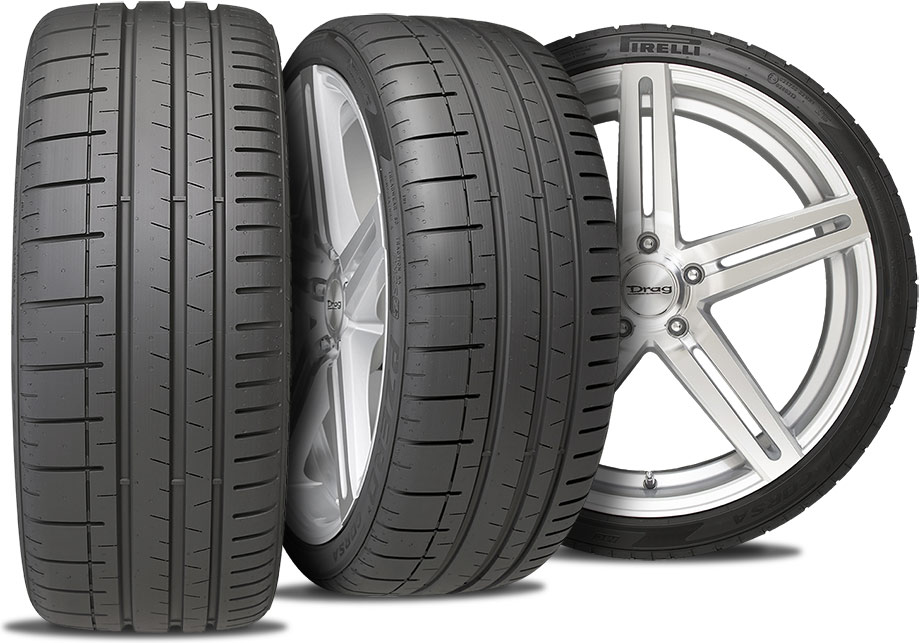 The Pirelli P Zero Corsa PZC4 was designed for competition and road use (some sizes are even available with run-flat technology).
"Corsa" is Italian for "race," so we know what is at the heart of this tire. When you add in the fact that it handles on wet and dry surfaces, it serves as an all-around race tire.
On the other hand, these tires are equipped with PNCS (Pirelli Noise Cancelling System) to reduce road noise, making your performance ride a little easier on the ears.
Pirelli P Zero Rosso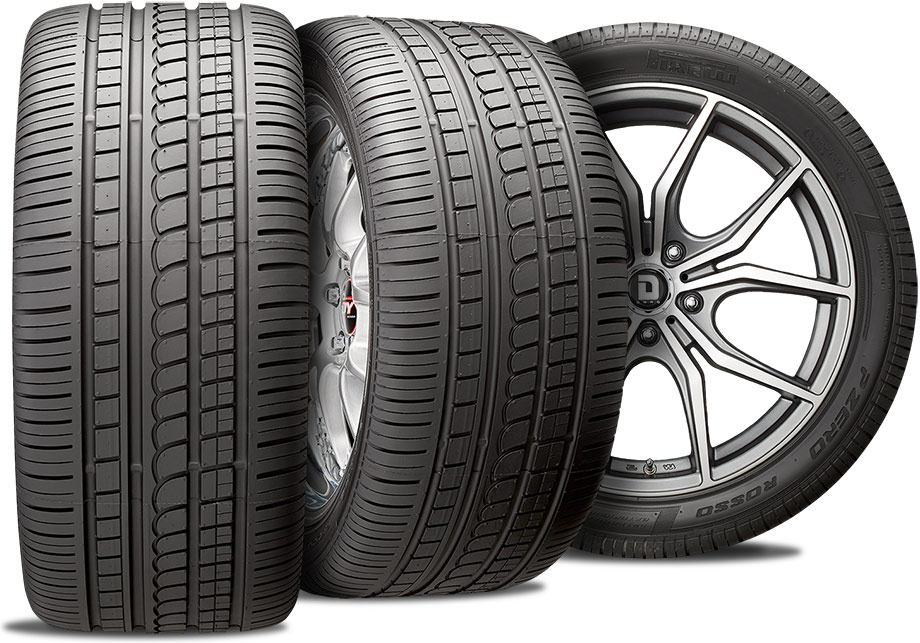 Expect P Zero performance characteristics balanced out with comfort and safety with the Pirelli P Zero Rosso. Not a track tire, but recommended for use on vehicles with medium-high displacement, Pirelli took into account electronic traction and stability control systems with this design, which makes this a great choice for premium high-performance SUVs, crossovers, and sedans.
Other variants of the P Zero Rosso have tread designs set up for staggered fitments: the Direzionale (for the front) and Asimmetrico (for the rear).
Pirelli P Zero Nero GT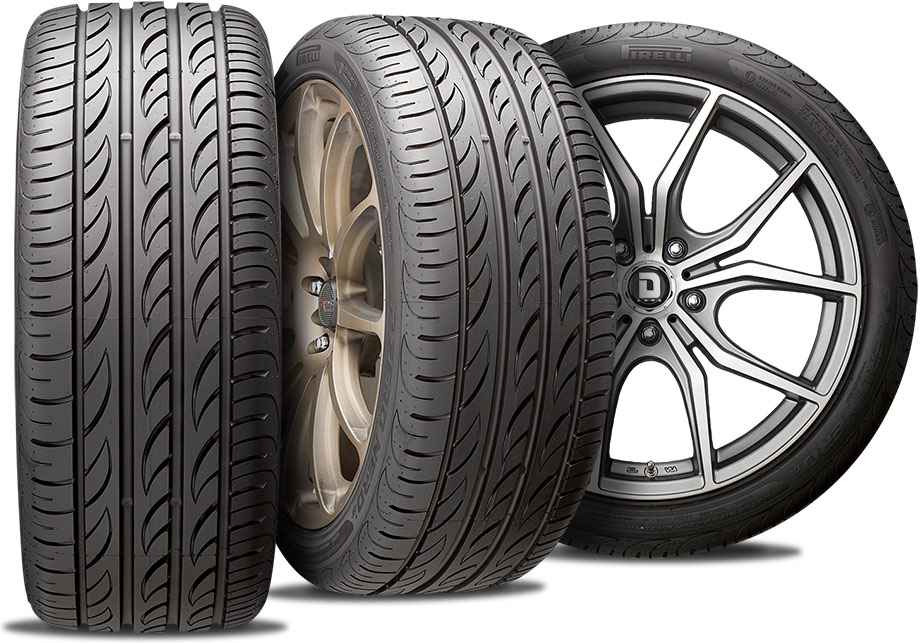 If you know there's a good chance of rain, consider the Pirelli P Zero Nero GT. For sports cars in the medium-large range, this tire is known for sport handling on wet and dry surfaces. Plus it will hold up over time thanks to an enhanced silica compound in the tread.
Similar lines include the all-season Pirelli P Zero Nero AS and the mud and snow-rated Pirelli P Zero Nero M+S.
P Zero: more than the sum of its name
With years of engineering and the backing of some of the biggest names in exotic and ultra-high-performance vehicle manufacturing, you can count on Pirelli P Zero tires of any line to deliver quality performance.
If your high-performance vehicle is ready for Pirelli, we're ready for you. Need help deciding? See all of our choices of Pirelli tires or find your local Discount Tire store for more info.