Affordable tire picks – what to look for
By: Discount Tire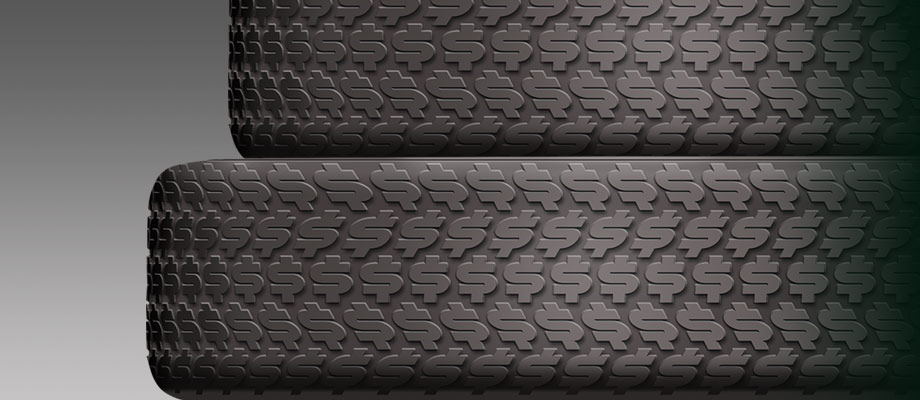 Need to save money on your next set of tires? You're not alone!
Our affordable tire options are some of our most popular and in-demand inventory both online and in-store.
But one thing about starting your search for the most budget-friendly set of tires for your vehicle at Discount Tire is our commitment to quality and safety.
We don't stock just any brand of tires—and we stand by the brands we do carry (no matter how their products are priced).
Find a few of the more popular affordable tire brands and their most popular models below:
Milestar
One of the more emergent budget tire brands, Milestar has a range of tire types that give it broad coverage in the affordable tire segment.
The best-known Milestar would be the Milestar Patagonia M/T, one of the most popular budget-conscious dedicated mud-terrain tires available. Our customers report they lay down consistent performance off-road while presenting serious savings compared to some of the more expensive mud-terrain tires currently available.
Sentury
The Sentury Touring is perhaps the most popular budget all-season tire currently available. Coming in at some of the most attractive price points in the industry, you can currently buy a set of four Sentury Touring tires for under $200 (depending on size). With value at the forefront of its design, it's balanced and dependable, and can provide a smooth ride over the length of its 40,000-mile warranty.
Kumho
This list would be incomplete without including Kumho, which has been making affordable tires across its line of touring, performance and all-terrain options for quite some time now.
From the Kumho Solus to the Ecsta and Road Venture, Kumho's range of performance and touring tire price ranges come in at the sweet spot for many customers looking for an economy-minded upgrade.
Nexen
With the most diverse range of affordable tire options in this list, Nexen has a way for you to save whether you're after performance or comfort.
Across its Roadian and N Priz truck tire lines to the popular Nexen Aria AH7 and CP671, Nexen even has a budget summer tire in its lineup in the NFERA SU1. Nexen is also one of the more established brands in this list, having been in existence since 1942, and offers a warranty that covers each of its tires for the entirety of their usable lifespan.
For even more affordable tire options, find a location near you and one of our in-store experts will be able to find the perfect fit for your budget and your vehicle.